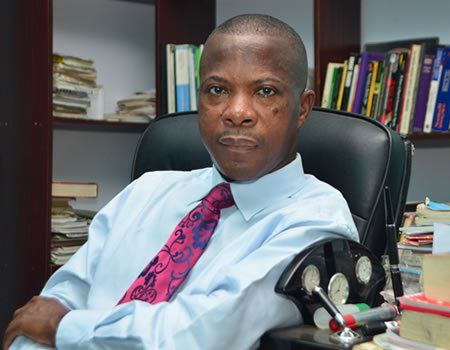 A  media practitioner and Chief Executive Officer of Centre for Financial Journalism,  Mr. Ray Echebiri, has stated that despite the proliferation of online news platforms and their increasing popularity, as sources of news, traditional media will always remain relevant, in the nation's media industry.
Echebiri, who made this known,  during a popular television show, themed 'News Versus Noise', recently, insisted that the traditional media had come to stay, adding that practitioners only needed to up their games to be able to survive in the modern-day media industry.
He argued that though the new media provide individuals with other sources of getting information, he however insisted that such individuals would still rely on traditional media to validate such information.
According to the media chieftain, no prospective investor would depend, solely, on information garnered on the new media to take business decisions, since such information might not be totally credible.
"The fact remains that the talk about traditional media going extinct never scares me. Though the online news platforms are becoming increasingly popular, but many see them as a way of getting information, which would have to be authenticated on the traditional media, because of the higher level of professionalism that you still get there (traditional media).
ALSO READ: Court grants Ortom leave to serve Oshiomhole, APC with N10bn defamation suit
"For instance, no sane investor will base his business decision on what he had read or information gathered on the new media. He would not base his judgment on tweets,  he would base such judgment on well-analysed  reports, which only traditional media, such as the radio, television and print can provide.
"What most online news platforms dish out is information, but what the traditional media give is news. The difference is that while one remains  just information, the other, which is news, is an information that has been professionally processed ," he stated.
Echebiri also  attributed the present disillusionment of Nigerians to governance to the fact that governments in all the three tiers are not communicating to the people.
"For instance, there are some laudable policies and projects  the government at the centre is doing. But if people are not aware, it is taken as if the government is not doing anything. And, the danger in that is that if you are not communicating to the people, as a government, somebody, somewhere will manipulate these things and change the narratives to suit his own purpose," he argued.
The media chieftain however advised Nigerians not to depend on 'noise' which he claimed  the online news platforms represent, but should always go with the 'news', as dished out by the traditional media.