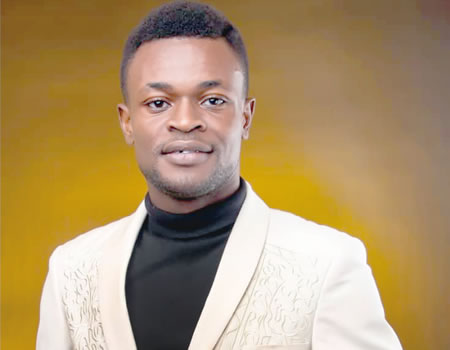 Prophet Jeremiah Asuquo Edet, is the visionary of the Arena of Solution International Church, Lagos State. In this interview with SEYI SOKOYA, he speaks on his mission into the ministry, as well as other issues related to churches. Excerpts:

What inspired you to go into God's work?
God sent me to preach the truth to people. I grew up to see my parents meet prophets that tell them to buy candle, flower, and other things, but at the end of the day, I realised the Bible says it is only through His word that everything can come to pass. So, my mission in the ministry is to preach the truth that Jesus still exists with or without the activities of any prophet or pastor.
ALSO READ: 'I'm ready to pay my husband back the N50, 000 dowry he paid on me'
It is no longer in doubt the existing of 'fake' clerics in the country. How do you think christians can identify such bad people?
I will advise people to look unto God only. The Bible says by their fruit, you shall know them. There are churches now that have become shrines; some pastors don't study and even preach the word of God. They preach prosperity. People need to open their minds now, as well as be conscious of where they worship. Any church that doesn't bring souls to Christ is not a church. A church isn't a company; it is a place where needs are met. Even Jesus Christ himself denied so many things in order to please people. There are many challenges in this pastoral work; even the ones you help, will turn against you. There is always a provision for any pastor that is genuinely called by God.
What is your take on the position of some pastors that tithing is not biblical?
Every man that works should know that every work you do has a source and it is not by one's qualification but God's grace. There is what we call exceeding grace of God. So, it is required of everyone to pay one-tenth of his income as an appreciation to God. It is Biblical, but not a force. It is no news that some clerics have misinterpreted the principles behind tithe. Some are even issuing death threats on their members.
How do you see the proliferation of churches these days to the extent that people are getting confused with the names of churches?
Church is like a company now; everyone wants to be recognised, as well as popular, because people believe pastors are the most respected in Nigeria, especially when you have prophetic gift. The truth is that not everyone is called; when God calls a man, there must be a provision. God doesn't call nonentities. He calls people that are ready to learn. Anyone that is not prepared to study the word will not have what to give to the people. You find out that these churches crave for money, women, and full of pride and material things. So, planting churches is not a problem, but maintaining the real obligation behind the church is the problem, because every ministry has a target and every church has a goal. Until you understand the reason behind the church planting, we will realise that God did not call everyone.
The country is faced with a lot of challenges. What kind of intervention do you think religious bodies and clerics should take to address the issues?
Honestly, some clerics are doing their best, but their efforts are not seen, because of the corrupt leaders we have. It is time all notable and average pastors and members, even the entire body of Christ need to unite and speak in one voice to the government. I have discovered that some of the main reasons governments don't take us seriously as Christians is because we are not united and the way we envy and molest one another, even on social media. I strongly believe that we can return to the right track and collectively rise against the attacks not only on Christians, but all Nigerians. I want to urge all pastors not to relent in their prayers for God to expose the people behind the killings. God will never watch His people perish; there are families that are dying because there is no one to protect them, and there are people that have died, because some people are supporting the killers. Personally, I know that the wrath of God will be upon them.
What is your greatest challenge?
We have few pastors standing for the truth. Another challenge is that some people are very difficult to be convinced, because they believe in magic. So, they believe in giving money instead of waiting on God. This is a great concern for me and I'm praying to God for more grace because it has not been easy.