We need more women in power – Princess Teju Okuyiga
Princess Teju Okuyiga is the member representing Gboyin Constituency in the Ekiti State House of Assembly. She is the first female to represent her constituency in the House of Assembly. In this interview by FEMI OGUNTAYO, she talks about women's inclusion in power and why the women should rise up and take up political responsibilities, among other issues.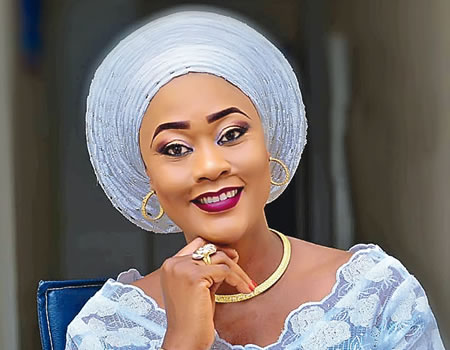 HOW has the experience of being the representative of your people in the Ekiti State House of Assembly been?
It has been good all the way. My constituents have been understanding and cooperative, I have so far enjoyed robust support from them and on my part also I have been keeping my side of the deal by giving back to them a wholesome representation.
How have you been able to balance life as a politician and legislator with family responsibilities?
When you have the full support of your immediate family, the sky is your starting point. They do understand the responsibilities of my office and as such they understand the demands and they are prepared for it and more so, my children are all grown and are responsible citizens in their different spheres of life.
How would you describe your leadership style?
It's an all inclusive leadership style because it's about the people.
In a house dominated by men, with just few women, how do you make your impact felt without feeling intimidated?
The gender issue does not come up at all in the Ekiti State House of Assembly. First and foremost, everybody here sees him or herself as a representative of his or her people. I perform my duties as a lawmaker not as a woman, so I don't see it as a male or female thing. We are here to represent. In short, I don't see the men as threats but as colleagues.
How would you describe your journey to the state's House of Assembly and the experience so far?
I want say that All Progressives Congress (APC) as party in Ekiti State encourages the participation of women in politics, because the party and the state governor believe in gender equality, which alone gave me the courage to go into politics. The wife of our governor too, Erelu Bisi Fayemi, is a gender advocate and supporter of women and children. She in fact  personally took over my campaign during the electioneering process and the support of my people has greatly helped in no small measure. I can tell you that the experience has been overwhelming and beautiful in all fronts.
The house is 100 percent dominated by a particular party; do you think a fairly shared house would be better?
This is the best that can happen to Ekiti legislature, being dominated by a particular party which is the APC, and my party has its beauty. All we do is to promote the good intentions of the party. We are all on the same page with the government on the agenda for the betterment of our people, while also making enabling laws for our people, where we need to check, we all have the understanding that we are pursuing the same qualitative goal and not as a frustrating agent that does not believe in the plans of the government for the people.
What are your roles in raising future female leaders?
Firstly, I am a role model to the young women especially in Ekiti, tapping from the wife of our governor, Erelu Bisi Fayemi's vast experience and teachings about raising leaders amongst ourselves. A lot of programmes and workshops as well as women inclusion in governance is ongoing, having Erelu Bisi Fayemi as women leader in our state and tapping from her vast experience in the area of gender equality campaign and practice.
I and some of my colleagues that are women too have been ensured the inclusion of women in all the government policies and position in the state and our various constituencies, holding consultative meetings and female empowerment programmes is another aspect that we are using to make sure our women get recognised and get them to participate. I can tell you that it has been bringing forth great fruits and results.
How would you describe your experience with the people of your constituency since you have been actively involved in politics?
Well, I have always been close to my people, even when I was not holding any political office. Maybe because I am a princess, but the love of the people has always been in my heart. I am a grassroots person, I love to speak the language, I love to eat our foods. Whenever I am with my people, they feel at home with me, I don't separate myself from them.
Would you attribute your victory in the Assembly election to the fact that you are a woman?
No, you see, Gboyin women are loving, hardworking and when they believe in one thing, they will go for it. That showed in the support they gave to me, in all my campaign outings during the electioneering period, 90 percent of the people present at those campaign were women. They held meetings among themselves; they came out in uniform, rallied around me, without expecting anything.
Looking at some of the projects you have done in your constituency and the support you have given to people, how have you been able to achieve all these, even before the House of Assembly?
There is a saying that the best work of life is service to humanity. To the Glory of God, I'm a bit comfortable and I see a lot of people over there that need one or two thing. Why not give it out if you have it at that point. Keeping or stashing funds somewhere when we have a few you can bless out there with same makes no much sense to me. It gives me a great fulfilment and satisfaction when I put smiles on people's faces or being the reason a home has something to put in their stomach.
If I have a need and I see people whose needs demand urgent attention than mine, I see no reason why I can't extend a hand of fellowship to those with immediate needs while I let God take care of mine later. To God be the glory, I've been able to take care of my needs too as much as we try to make life more meaningful for others. So, I will say, for me, it is a personal thing, it is beyond politics this time round.
We have very few women in major political offices, why is this and what do you think can be done to improve women's inclusion in power?
Yes, your observation is right, women's participation in politics is hampered by factors such as  money, and the time and effort a campaign requires. Women play significant roles in the society, as career professionals and home professionals. Running for office means there has to be extended bandwidth for something like that but with sheer determination one can overcome that challenge. You might not have the name, recognition or resources, but if you see public service as a calling, something you have to do, then you are half way there.
Another obstacle women must rise above is our own reservations about not being adequately qualified to run for an office, it is a barrier women have to break through, recognising they are just as capable as their male counterparts is what is needed. Oftentimes, women must prove that to others as well, especially in male dominated fields.Most times women have to work harder or prove themselves to gain reliability.
Once you have opportunity to do that, you can win people over, and it's not about male versus female, but about being qualified. Studies show that when women run for office, they tend to win. So the challenge really now  is getting them to run, Sometimes that takes encouragement—someone suggesting they should run, or seeing other women holding elected office, thank God women are overcoming their fears now because recently more female candidates seem to be running for offices, especially in the state legislature. We need more women, we need their voices and that is the way to go.
Some men believe Women abuse power and are always rigid in leadership, what's your take on this?
No, I don't agree with your submission. It is an abuse when someone misuses their power or control over another person or persons, causing harm or distress. This isn't about gender, I want to say that it's an individual thing, anybody can abuse power, if he or she does not understand the reason he or she is holding a particular office and the  expectations therein.
Do you see Ekiti State having a female governor anytime soon?
Yes, it's a possibility. We have able and qualified Ekiti females that can perfectly contest and win elections. We had female aspirants in the last governorship elections.
You polled the highest votes in the history of assembly elections in your constituency, how do you feel about this and what do think was responsible for this?
All glory to God. I feel loved and elated about the success and overwhelming result of the election.  So many factors contributed to the success of the election. Firstly, the platform of the party in which I contested which is Ekiti State All Progressives' Congress (APC), the gender too played a big role. A female has never represented my Constituency in the state house of assembly; my people supported my candidacy being a female and a royal princess of the land. They could see a female that has come to change the narratives for the better and my pedigree is another factor. The people of my town voted for me without party affiliation and they recorded unprecedented numbers of votes casted in favour of any individual in Gbonyin, all the glory goes to God and honour to the people of my Constituency.  I owe them a lot.