Use funding windows for your business, Oyo deputy gov charges youths
• as GBG holds summit for entrepreneurs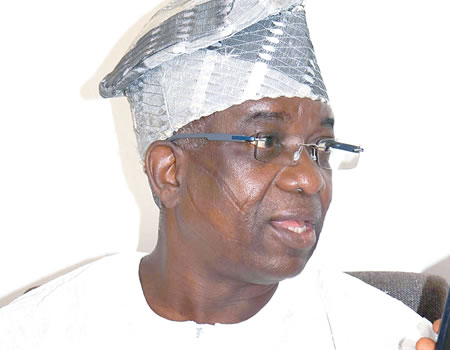 To drive home Oyo State government's desire to see youths be self-employed, the deputy governor of the state, Mr Rauf Olaniyan has urged business owners in the state, especially youths, to make use of the various financing windows to grow their businesses.
He made this known, on Tuesday, while addressing youths at a business summit organised by Google Business Group (GBG), Ibadan. The summit titled 'Bizfest' created an avenue for young business owners to learn how to latch on digital tools to grow their businesses.
Mr Olaniyan said the state government is committed to seeing youths utilise available financing windows for the growth of their business, which, according to him, would reduce unemployment and crime in the society. He pointed out the readiness of the government to help every youth in the state grow their businesses, urging them to approach the state Bureau of Investment and Public-Private Partnerships for assistance.
ALSO READ: EEDC decries high rate of equipment vandalism in South-East zone
"Oyo state government is helping youths to be employers of labour by rendering support to them. Don't be afraid to start a business. You can start by combining funds. The Bank of Industry (BOI) and Bank of Agriculture (BOA) facilities are not promoted. There is a lot of money unutilised. The Central Bank of Nigeria (CBN) still has a lot of unsubscribed facilities. CBN is requesting Oyo youths to request for loan facilities. Think outside the box. Don't think like someone in the 1990s. When you are on your own, you may make more than the government would pay you", he advised.
He also assured that the state's 2020 budget would give attention to agriculture, noting that the sector has the capacity to lift many out of poverty. The tourism sector, which he revealed, is another sector that would grow the state's economy, and the state is paying adequate attention to it.
Speaking to TribuneOnline earlier, the convener of the summit, Mrs Babalola Peju, said the summit was put together by volunteers who love to show business owners how to make use of technological products, especially Google tools, not just to enhance the visibility of their businesses but to grow them.
"This a platform for business people. It is on the platform of Google Business Group, and it's a group of businessmen and women in Small and Medium Scale Enterprises. We are creating a platform for them to network, get inspired and be motivated, providing them with the opportunity to scale their businesses using digital technology. Before now, I went to Lagos to get this kind of training, so, I alongside other volunteers decided to bring the opportunity to Ibadan", she said.
Delivering a lecture titled, 'Innovation for change', Mr Babalola Ademola, urged participants to always be strategic in their thinking, while being innovative, utilising evolving digital tools to remain in business.
Participants were trained on how to make adequate use of the latest Google tools like, Gmail, Youtube, My Business, Spreadsheet, Document, Map, among others to grow their businesses.