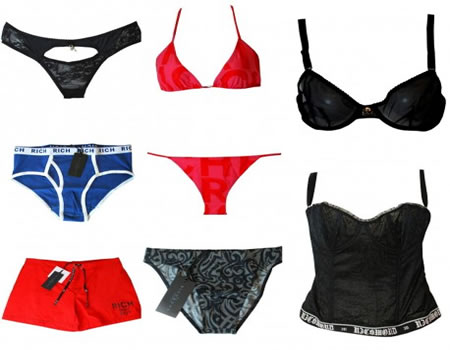 It is simple. If you have to smell your underwear before wearing, then we have a problem to address.
Note: This act is all-inclusive; young and old, male and female, slay queens and more recently, Sweet Boys Association members are not left out.
In 2001, when Colombian singer and wife to Barcelona star, Shakira, sang a cover 'Underneath Your Cloth' the line of that song that got attention even more than the title was "underneath your cloth, there's an endless story…"
In this case, the endless story underneath the cloth is underlined by what makes you healthy and comfortable too.
Again, while there might not be any hard and fast rule guiding how often I use my underwear before changing or washing them, it is important to have hygiene in focus.
For men, the role of hygienic underwear is pretty straightforward.
Dr Olalekan Falusi, Personal Physician at Joe-Jane Medical Centre, Akure, explained that there isn't a plethora of health implications of hygiene of underwear for men. "There is just one major one though – Fertility implication of wearing some particular type of underwear.
"For a man, the ambience of the private part area is germane to the vitality and health of the 'baby making factory'. It is required that a man should keep his factory well aerated, and at low temperature by wearing loosely hanging underwear. For these purposes, an underwear made out of cotton is generally advised to be worn. Except for workout sessions, underwear made from polyester, and that is tight fitting is not encouraged."
The physician added that "There isn't a general rule of thumb as to when a man should change his underwear after use. However, when looking at opinions that are generally accepted as moderately hygienic, a man should endeavour to put on a clean underwear at least daily. This itself is subjective, as some other factors could affect the nature of its use. For example, because you tend to sweat a lot at the gym, it is advisable to change your damp underwear after a workout session. This could result in a change of about two times on a particular day.
"However, for the ladies we could have some few ones," he continued: "The most basic rule about underwear is hygiene. With prolonged use and laundry, the materials begin to wear out, making them less and less viable to hold out moisture and smell. It is worthy of note, however, that there are some special health situations which may require you to discard your old sets of underwear and go for a new set. This, for example, is important to largely serve as adjunctive measures taken when one is undergoing treatment for some fungi infections, eg, Jock itch, Yeast infections, and Urinary Tract Infections."
Many have been criticised and tagged as dirty and unkempt for wearing their undies several times before washing, I can't fault their critics. But in the rush of trying to impress and do the laundry for underwears, a couple of things should be put into consideration.
Dr Falusi said: "It is important how we wash our underwear. A reason for this is because our underwears come in close contact with vulnerable and delicate parts of our body. It is advisable to use mild soaps and detergents with no fragrance when washing them.
"Also, avoid the use of bleaching agents when washing them. The use of bleaching agents to wash your underwear could cause irritation to the skin around your private area. This might also be harmful to the normal flora of the private area, which helps to keep at bay the growth of harmful organisms of this part. This might decimate the numbers of the good bugs, and allow the overgrowth of the harmful bugs, leading to infections of the private part. And scarily, the complications of such infections can lead to infections of the reproductive system, which ultimately can lead to infertility."
Now, the bra!
It enjoys a different sentiment compared to the rest underwear gang. Only the singlet comes close, but because the singlet is predominantly white in colour, it only means you can't wear as many times as you can wear the bra (which comes in different colours).
An average woman wears her bra more than once before washing. That is not to say she wears consistently without washing. Interactions with some ladies in the course of writing this article revealed that majority take to sundrying after each wear as their first port of personal hygiene.
Dr Falusi explained that "The area the bra is worn over is more or less like the other bare parts of our body. So, the hygienic of the bra boils down to individual preferences, practices and general hygiene. But a general advice is that you keep your bras dry after use. How frequent one should wash them is also debatable.
"But generally, it is advisable to wash them after three to four use. This is because ladies argue that washing them frequently weakens the elastic materials and build over time. This, one would understand, as these bras could be pretty expensive. So, it is safe to provide a more conservative solution: If it smells bad, wash. If it is damp, hang it out to dry. Try to change into a different one daily, so that as to give the one worn yesterday time to breathe."
For the sake of cleanliness, which, they say is next to godliness, it may interest you to understand the unconscious invitation a dirty undies send to microorganisms.
"The risk of wearing dirty underwear can't be overstated. These risks range from the provision of a viable environment for the growth of fungi infections in the private part, especially in ladies, chiefly the Candida otherwise known as Yeast infections. They thrive in moist, warm environment, which is usually the state of dirty overused underwears. "
"Morealso, unwashed lingerie may act as a vehicle that transports bugs form our back passage to the front passage, thereby increasing the risk of a unitary tract infection. This condition can cause symptoms ranging from; experiencing severe pain when urinating; severe tummy pain; feeling extremely sick and unwell; a kidney infection, ultimately can lead to damage of the kidney and its failure," Dr Falusi said.
It is that big!
The Doctor also advised that "A lady should change her lingerie at least once daily after use, this is not a golden rule. This is because of the dynamic nature of the female genital area during some periods, especially during the monthly ovulation and menstrual period. Stricter routines are usually advised at this periods. It is advisable that a lady should change her underwear at least twice daily, as using one could easily get wet, making her feel uncomfortable. Also, wet and warm offer a good breeding environment for bugs, which can lead to infection in the private area.
"It is very important to state that the materials used in making our underwear are worthy of consideration when buying them at the store. For ladies alike, cotton panties are advised to be worn too. They are suitable to keep the area dry and well aerated. These conditions are vital for the general well being of the floral that maintains a healthy environment of the ladies' private area."
We don't really have to walk underpants to test our hygienity, do we?
---
---