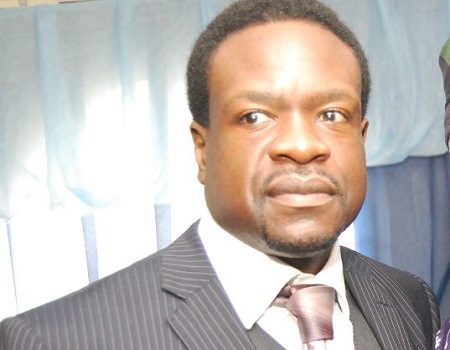 OLUMIDE Braithwaite, son of late elder statesman, Dr Tunji Braithwaite has dumped the People's Democratic Party (PDP), for the All Progressive Party (APC).
Olumide a Lagos based legal practitioner was amongst the personalities that decamped PDP to APC in Lagos State last weekend.
The decamping ceremony which took place at Agege Stadium was witnessed by thousands of party members in the state who decamped alongside the former PDP chairman of Lagos state Moshood Salvador.
Olumide Braithwaite who was a leader in the PDP He was also a member of the 40-man Caretaker Committee of the PDP Lagos State.
He attributed the leadership problems that have plagued the PDP in recent times in Lagos as one of the motivating factors that informed his decision to decamp alongside Salvador.
Describing the issue of the various personalities that have recently decamped from one party to another, Braithwaite said that he had consulted members of his constituency.
"I am not one to take such decisions lightly as a matter of principle, I feel confident that the APC would be the right party to assuage the grievances of the electorate come to 2019 General Elections.
ALSO READ: #OsunRerun: Voters turn out, defy rain at Garage Olode
"He commended the anti-corruption campaign of President Muhammadu Buhari as a continuing work in progress which requires the support of all Nigerians both home and abroad.
"In fact, many of our supporters believed that this decamping ought to have come some years earlier," Braithwaite said.
He described it as coming back home. "Bearing in mind that I have always been a progressive, a trait I took from my late father, Dr Tunji Braithwaite who is known for his principles and integrity as well as being revolutionary, a legacy I feel honoured to emulate and represent," Braithwaite said.