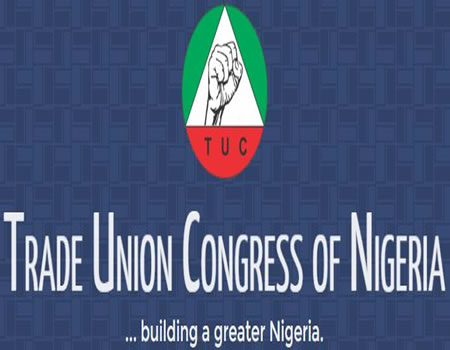 The Trade Union Congress (TUC) has expressed worries over security situation in the country, while it condemned the recent killings across the country by Boko Haram, Fulani herdsmen and militiamen.
The congress also expressed concern over the volatile political situation in the country and called on all political leaders to ensure that peace and order are maintained amongst their followers.
In a communique issued at the end of its National Executive Council (NEC) meeting, the TUC urged the Federal Government to take drastic action to build citizens' confidence in the system and ensure that the perpetrators of these killings and other heinous crimes are brought to book.
The communique, signed by the TUC President Comrade Bobboi Kaigama, and the Secretary General, Comrade Musa Lawal Ozigi, said the NEC observed that the political terrain has become volatile once again.
It therefore enjoined politicians to avoid hate speeches so that both the common man and workers can attain fulfillment.
The TUC also called on the governors owing workers to pay and not convert public funds and workers salaries for election purposes.
On the issue of minimum wage, the congress called on the Federal Government to speed up the process.
The communique read: "The NEC-In-Session commends the Federal Government for the commencement of the Minimum Wage Committee and implores the Committee to speed up proceedings to ensure that a new minimum wage will take effect not later than the agreed third quarter of the year.
"The NEC-in-Session observed that the fight against corruption will not achieve the desired result without addressing the injustices being perpetrated by political office holders who collect multiple pensions and gratuities while still serving government in another capacity. This is not good for the economy."
The said the current situation in which the NNPC is the sole provider of fuel to the nation and absorbing subsidies is not healthy for the nation and the corporation.
Consequently, TUC advised the government to reimburse the NNPC so as to enable it to perform its primary obligation to the country.
The communique read: "Federal Government should begin the immediate payment of all outstanding subsidy claims by the petroleum marketers under the PPPRA-administered Petroleum Support Fund (PSF) to avoid consequential job losses which the nation can least afford.
"These delays are also stopping the payments of wages/salaries in the downstream sector in a scary dimension which must not be allowed to degenerate further.
"It is expected that the Government would engage the Marketers as social partners under a special intervention arrangement that enables product marketer purchase foreign exchange (FOREX) at concessionary rates from the Central Bank of Nigeria (CBN).
"This will keep the prices at their current levels as well as encourage more participants. Government is called on to revamp the public owned refineries."
It also called on the Federal Government to declare emergency in the power sector as no nation can develop without power; adding, "TUC recalls with dismay that several billions of naira has been expended in the sector to no avail. The call for tariff hike cannot be a solution and it shall be resisted."