Travelling from Nigeria to South Africa during COVID-19
What are the rules for travelling from Nigeria to South Africa during coronavirus? Find out about South Africa's COVID-19 entry restrictions for Nigerians.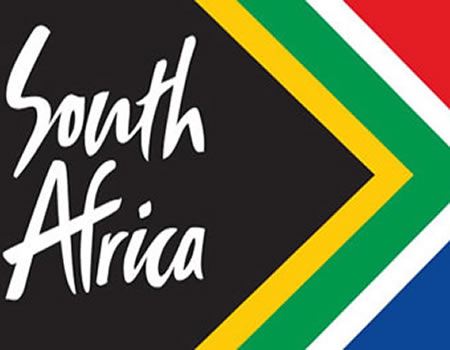 South Africa has a number of extra regulations in place for foreign travellers due to COVID-19. Nigerians planning a trip to Cape Town or Johannesburg during the coronavirus pandemic should be aware of these restrictions before setting off.
Over 3 million people visit South Africa each year, with Nigerians making up one of the largest groups of tourists. Before 2020, thousands of people made their way to the southern Republic from Nigeria annually.
Since March 2020, South Africa has imposed restrictions on international travellers. The severity has varied according to the "Alert level" the government has set. The country is currently at "Alert level 1", with borders officially open to foreign visitors, including nationals of Nigeria.
That said, there are still several things to bear in mind when organizing a trip.
In addition to obtaining a South Africa visa for Nigerians, there are a number of additional items that travellers will need to enter the country.
Like all other passengers, Nigerian citizens must fill in a Department of Health Travel Health Questionnaire within 2 days before setting off for South Africa. This form can be found and completed online.
Another rule that affects all international travellers is the need to get tested. All arrivals in South Africa must be able to show a valid certificate with a negative COVID-19 test result. The test must be one that is recognised by the World Health Organization (WHO), such as a PCR test.
The test must be taken at most 72 hours before the date on which the individual flies to South Africa.
Any international passenger who arrives without a test result will be tested on arrival at their own expense and may be further penalized. If they test positive for COVID-19, they will be quarantined for 10 days and they will have to cover the cost themselves.
The good news for Nigerian families travelling to the Republic of South Africa is that children under 5 are exempt from needing a test. All adults, on the other hand, will have to arrange to take a test in the 3 days preceding their flight.
Besides the paperwork, there are also logistical considerations to visiting South Africa from Nigeria during COVID-19.
There are limited options for flights from Nigeria as only certain international airports in South Africa are currently open.
At present, only 3 South African airports are receiving commercial flights from other countries. Cape Town International Airport, OR Tambo International Airport (Johannesburg), and King Shaka International Airport (Durban) remain open and operational.
Nigerians flying to South Africa must land at one of these 3 transport hubs. All other international airports in the country are closed.
In addition, the times that commercial aircraft can land in South Africa are limited. The country is currently enforcing a curfew and most flights must arrive during the hours when this is not in effect.
However, long-haul departures and arrivals are permitted during the curfew hours. Passengers arriving in the country during the curfew are advised to keep their ticket on their person between leaving the airport and arriving at their accommodation. This is in case they are stopped by local law enforcement and need to prove they have a valid reason for being outside.
It is not just the flights that have been affected. A number of land border checkpoints are also closed.
At present, there are 20 crossing points through which international travellers can enter South Africa by land. Meanwhile, 33 are closed until further notice. It is important to check which are open if this is how you plan to make the journey.
Border control measures are similar no matter how you enter the country.
Arrivals will undergo medical screening at the border. Individuals who display symptoms of COVID-19 will be quarantined if necessary.
Once in South Africa, there are various rules to abide by.
Long-distance public transport is limited to 70% capacity. All passengers are obliged to wear a face mask.
The wearing of a mask is also compulsory when in public. Visitors should also comply with social distancing measures and the use of hand sanitiser.
South Africa may continue to update its COVID-19 rules and restrictions in the future. It is important for travellers from Nigeria to check what they need before setting off on their journey.
Like most countries around the world, South Africa is likely to keep certain restrictions in place until the end of the pandemic.
However, this does not mean that Nigerian citizens cannot enjoy a holiday in the Republic. By complying with the regulations, visitors should have no problem travelling to South Africa and experiencing everything the country has to offer.