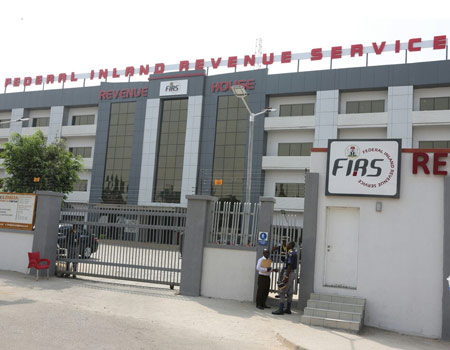 The Federal Government has secretly hired an international private investigator to conduct detailed investigations and trace assets belonging to Nigerians across the world for the purpose of determining their tax liabilities.
This was revealed in Abuja, on Thursday as Acting President Yemi Osinbajo launched the Voluntary Assets and Income Declaration Scheme (VAIDS), which provided a nine-month amnesty period for citizens to make restitution over undeclared and outstanding liabilities.
Osinbajo said "for over 15 months, a team of competent professionals within the Federal Ministry of Finance had been quietly gathering information to understand the degree of tax compliance.
"The exercise had been rigorous and entailed gathering of data from a wide range of sources, including bank verification numbers (BVN); engagement of one of the world's leading private investigation firms to a retainership to conduct detailed investigations and trade assets, while Nigeria Financial Intelligence Unit (NFIU) is also helping with the investigations.
"In addition, government is reviewing ownership of prime properties within Nigeria; land allocation and land ownership in selected high value areas; major payments made by Federal Government; foreign exchange allocation returns."
Osinbajo also disclosed that Federal Government was working with foreign governments; foreign account tax compliance Act (FATCA) information; review of Corporate Affairs Commission (CAC) records; review of Central Securities Clearing System (CSCS) share ownership records and review of private jet and yatch ownership information.
According to him, "despite having some of Africa's wealthiest people whose lifestyles are a source of envy around the world, only 218 Nigerians pay N20 million as tax each annually and all of them live in Lagos.
He noted that of the 14 million Nigerians currently on the tax register, almost 96 per cent were salary earners in formal sector, whose taxes were deducted from source, while records from National Bureau of Statistics (NBS) showed that 70 million Nigerians were economically active and should be paying tax.
Osinbajo, who also declared every Thursday in the next one year as Tax Day, said improved tax compliance must be accompanied by increased accountability.
VAIDS, he further stated, would run between July 1 and March 31, 2018 after which government would commence criminal prosecution of those who had evaded taxes and failed to take advantage of the scheme.
"Even though ignorance of the law is not an excuse, government has decided to take the pragmatic approach of offering amnesty window to allow Nigerians who may have evaded tax, whether ignorantly or deliberately, the opportunity to perform their civic duty and pay the correct taxes while providing much needed revenue for Nigeria's infrastructure.
"Tax evasion is a crime punishable upon conviction by imprisonment of up to five years, while the taxpayer will still be required to pay the tax due alongside the associated interest and penalties.
"Typically, a penalty of 10 per cent of the tax due is assessed alongside related interest charges that accrue at 21 per cent per annum.
"Commencing from the due date of the related tax charge in some cases, the penalty assessed is 100 per cent of the tax due and further, the related assets are liable to be forfeited.
"Those taking advantage of the scheme by declaring honestly and fully will be free from prosecution and will qualify for forgiveness of the penalties and interest," Osinbajo said.
Speaking earlier, the Senate President, Dr Bukola Saraki, expressed support of the National Assembly to the initiative.
Saraki, who was represented by John Enoh, said Nigeria was going through uncertain times in view of fallen oil prices and "we must task our imagination as the only aspect of revenue stream in our control is tax income."
Finance minister says "we are doing two things today: we are sending a clear signal to tax evaders in our country that the party is over.
"We are also calling on these evaders to do the right thing and rapidly come clean for the good of their country or face the full consequences of the law. This window of opportunity will never be offered again.
"The proceeds of this scheme will not disappear. They will be invested in key infrastructure projects and for clearance of pension arrears".