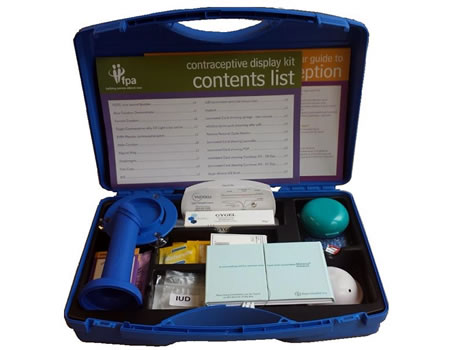 Sequel to Oyo State development of a blue print for family planning(FP) services, Executive Secretary, Oyo State Primary Health Care Development Board, Dr Lanre Abass has said the state target was to ensure a minimum of 10 per cent increase in its contraceptive prevalence rate(CPR) this year.
Dr Abass who spoke at the opening of a three-day PACFaH supported workshop to develop an operational plan for family planning in the state, said the plan will also help bridge the state's unmet family planning needs, which stood at 13 per cent.
He said this yearly operation plan for family planning would ensure a coordinated family planning services effort, adding, "what ever developmental partners on family planning now do must align with the government's plan."
Dr Abass said the operational plan would cover six thematic areas, including policy environment, service delivery and demand generation for family planning services.
He declared: "we are at about 24.4 per cent CPR; our target is to get a minimum increase of 10 per cent this year and to attain about 45 per cent CPR by the end of 2018.
"Our plan is aiming at ensuring that nothing should debar any woman desirous of family planning from doing so in terms of finance, commodities or nearness of a facility to her resident and so on."
Earlier, Dr Emmanuel Abanida, the Executive Secretary of the Health Reform Foundation of Nigeria (HERFON) said that family planning acceptance was still low in Nigeria and as such more needed to be done to help the nation achieve its FP goal come 2020.
According to him, achieving the goals also require government at all levels taking ownership of FP services and proper monitoring of funds for FP to ensure services reach every woman that needs it, irrespective of where she lives.
Chairman, Oyo State House Committee on Health, Mr Silas Okunlola reiterated the commitment of Oyo State Assembly to steps that will promote health of mothers, children and the family.
He assured that the state's reproductive health bill, aimed at meeting the reproductive health of women, would also be passed to law in the next three months.
Oyo State Family Planning coordinator, Mrs Adeola Awakan, said planning with other stakeholders was important to ensure proper funding and implementation of the state's family planning operational plan.
Stakeholders in a communiqué issued at the end of the workshop also urged the government to ensure equitable distribution of skilled healthcare personnel to ensure coverage of rural areas to avoid lopsidedness in the health manpower distribution in the state.