CLEMENT IDOKO, in this report, writes that government and critical stakeholders need to do more in order to actualise the Sustainable Development Goal 4.
Five years into the implementation of the Sustainable Development Goals (SDGs) Nigeria has yet to make appreciable impact in the actualization of the target goals, especially in respective of goal 4.
Although the goals are indivisible and encompass economic, social and environmental dimensions, the Sustainable Development Goal 4 (SDG 4) is the education goal designed to ensure inclusive and equitable quality education and promote lifelong learning opportunities for all.
The SDG 4 has 10 targets within the 2030 agenda that nations are expected to achieve. The first target is that by 2030, the countries that signed the SDGs, would ensure that all girls and boys complete free, equitable and quality primary and secondary education leading to relevant and effective learning outcomes.
The second component is to ensure that all girls and boys have access to quality early childhood development, care and pre-primary education so that they are ready for primary education, while the third component is to ensure equal access for all women and men to affordable and quality technical, vocational and tertiary education, including university.
The fourth target is to substantially increase the number of youth and adults who have relevant skills, including technical and vocational skills, for employment, decent jobs and entrepreneurship while the fifth target is to eliminate gender disparities in education and ensure equal access to all levels of education and vocational training for the vulnerable, including persons with disabilities, indigenous peoples and children in vulnerable situations.
The sixth target is aimed at ensuring that all youth and a substantial proportion of adults, both men and women, achieve literacy and numeracy while the seventh target is to ensure that all learners acquire the knowledge and skills needed to promote sustainable development, including, among others, through education for sustainable development and sustainable lifestyles, human rights, gender equality, promotion of a culture of peace and nonviolence, global citizenship and appreciation of cultural diversity and of culture's contribution to sustainable development.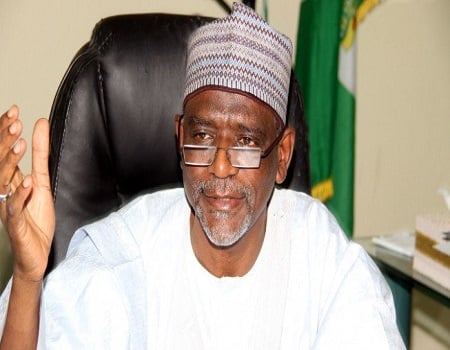 The eighth target is to build and upgrade education facilities that are child, disability and gender sensitive and provide safe, non-violent, inclusive and effective learning environments for all and ninth target is to substantially expand globally the number of scholarships available to developing countries, in particular least developed countries, small island developing states and African countries, for enrolment in higher education, including vocational training and information and communications technology, technical, engineering and scientific programmes, in developed countries and other developing countries.
Under Goal 4, countries are also expected to substantially increase the supply of qualified teachers, including through international cooperation for teacher training in developing countries, especially least developed countries and small island developing states.
The question on the lips of many Nigerians is that with five years down the line, how has Nigeria fared in the effort to achieve this all-important goal, especially against the backdrop of myriads of challenges confronting education in the country.
Nigeria has yet to make appreciable impact in ensuring that all girls and boys complete free, equitable and quality primary and secondary education leading to relevant and effective learning outcomes in line with the first SDG 4 target.
One of the major challenges in the education sector in Nigeria today is the huge number of the school age children who are not in school. Additionally, most of the public primary and secondary schools, especially in rural areas in Nigeria are in ramshackle and deplorable state as a result of neglect.
As a result of acute shortage of classrooms in some of the states, pupils and students still learn under trees and poor condition in spite of huge intervention funds provided them by the Federal Government through the Universal Basic Education Commission (UBEC).
For instance, the recently launched 2018 National Personnel Audit (NPA) report on public and private basic education schools in Nigeria, estimated the  the total number of out-of-school children in the country at 10.2 million.
According to the Commission that conducted the exercise, one of the objectives of the NPA is to obtain the indices required to determine key performance indicators of basic education sub-sector in Nigeria and generate data for tracking the relevant Sustainable Development Goals.
The report further indicated that enablers of access such as the availability of schools, classrooms and teachers for primary education nationwide are still inadequate. Also the percentage of public primary schools in Nigeria with computers, laboratories, libraries, playgrounds, safe drinking water, sources of electricity, health facility and toilets was lower than that in private schools which suggests gross inadequate in the public schools.
According to the NPA report, Nigeria currently has a shortage of about 277,537 teachers in basic education schools. The report showed that there is a deficit of 135,319 teachers at the Early Childhood Care Development Education, 139,772 deficit in primary schools and 2,446 shortage in Junior Secondary Schools across the nation.
In terms of classrooms, the report said: "The total number of classrooms required for public and private primary schools nationwide was 796,840, but the number of available classrooms was 690,456. This left a deficit of 106,384 classrooms meaning that both public and private schools combined did not have enough classroom space for all the learners on roll, indicating limited access capacity. The challenge is exacerbated by the fact that only 67 per cent of available classrooms were in good condition".
Nigerians, operators kick as FIRS plans to impose VAT on sports betting
As regards the early childhood development as one of the targets in the SDG 4, the Federal Government responded to this by including one year into the 6-3-3-4 (now 6-3-3-4+1) system of education, providing for one year Early Childhood Care Development Education (ECCDE). The 2018 NPA report showed that there were over 7 million learners in the conventional ECCDE schools.
Minister of Education, Malam Adamu Adamu, underscored the challenge of out-of-school children recently when he received members of the Federal House of Representatives Committee on Basic Education and Services, when he said it was a major challenge being faced in the education sector.
He, however, told the House Committee that some strategies had been put forth for implementation within the available resources under the 2020 budget. He listed some of these strategies to include sensitisation of traditional and religious leaders, state governors to invest more in basic education and do more to access UBEC funds, conditional cash transfer, scholarships and aggressive enrollment drive for the girl-child among others.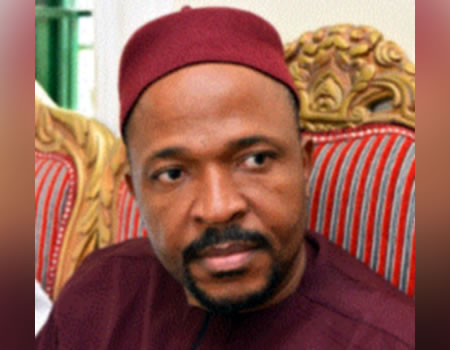 Adamu, had in a ministerial briefing last year, revealed that the Federal Government's interventions in basic education in the last four years amounted to N350 billion. He noted that the intervention fund was provided through the Universal Basic Education Commission as matching grant for development of infrastructure, education imbalance fund, special educational fund, good performance fund, instructional materials fund, teacher professional development fund and UBEC implementation and monitoring fund across geopolitical zones.
UBEC disburses the matching grant to the state governments for building of classrooms, laboratories and other teaching and learning infrastructures in schools for effective implementation of Universal Basic Education (UBE) programme.
Minister of State for Education, Hon. Chukwuemeka Nwajiuba, recently launched the Better Education Service Delivery for All (BESDA) programme in Yola, Adamawa State capital, where he also announced that the federal government had approved the sum of N220 billion grant to endemic states to tackle the out-of-school children phenomenon ravaging the country.
He explained that the fund was a credit facility from the World Bank to Nigeria to be released to the states as grant to enable them fight the scourge of out-of-school children as well as strengthen basic education in their respective jurisdictions.
Nwajiuba stated that the cardinal objective of the BESDA programme is to increase equitable access for out of school children, improve literacy and strengthen accountability at the basic education level. According to the minister, the programme is focused on the 17states in the country, which include the entire 13 states of the North West and North East geo-political zones as well as Oyo, Ebony and Rivers states.
In the same vein, the Federal Government has secured a grant of $125 million from the Global Partnership for Education (GPE), a multi-donor funding agent for intervention in basic education in poor and developing countries, to support the development of basic education in Nigeria.
In addition to budgetary allocation, the Tertiary Education Trust Fund (TETFund) has invested over N727 billion in the development of infrastructure in tertiary institutions. The intervention fund was for development of physical infrastructure, project maintenance, Information and Communication Technology (ICT), entrepreneurship, library development, special high impact  projects, Academic Staff Development and research, among others.
Some of the key aspects of the Sustainable Development Goal 4, were also captured in the Ministerial Strategic Plan developed by the Ministry of Education, which has 10 pillars comprising out-of- school children, Youth and Adult Literacy, Science, Technology, Engineering and Mathematics (STEM) and Technical, Vocational Education and Training (TVET), Basic Education, Teacher Education, Capacity Building and Professional Development, Tertiary Education, Education Data and Planning, ICT and Library Services in Education.
The ministry also has special programmes on the implementation of SDGs.
An educationist, Dr Solomon Udah, who is the Executive Director of Education Rights Initiative (IRA), however, observed that a major setback towards realization of the SDGs is funding. He noted that government needs to dedicate quantum of money for the realization of the key aspects of the goals, especially those of the education sector and health. What happens in Nigeria is that there is always a wide gulf between policy formulation and implementation.
He added that another great challenge is that education is in the concurrent legislative list. While the Federal Government has demonstrated some level of commitment towards addressing the challenges of the education sector, some of the state governments have not accorded education priority attention.
"For Nigeria to achieve the SDG 4 of providing quality and inclusive education in the country by year 2030 both government at all levels and private sector have to recommit themselves towards funding and synergy required to meet the targets," he said.