STEPHEN GBADAMOSI writes on the sudden resurgence of street lights in key parts of the Oyo State capital, Ibadan, and the implication for night life and enhancement of security in the metropolis.
The story has always been that highways in Oyo State, like in most other states of the nation, are always pitch-dark after dusk. No doubt, this pervasive malady has robbed Nigeria of night life and some attendant accruable revenue to governments at respective levels.
With the exception of the Federal Capital Territory (FCT) and capitals of a few states, like Lagos, Rivers, Akwa-Ibom, Delta and a few others, nooks and crannies of the country usually witness darkness-enveloped roads at night.
But with the advent of the Seyi Makinde-led government, it appears that things are going to change for the better to put Oyo State in the league of states like Lagos and Rivers, in this regard, as major roads in the state capital are currently getting adored with lightings.
Residents of areas like Ojoo, Iwo Road, Challenge, Queen Elizabeth road, Parliament road, among others are singing a new song about the state of their roads at night. Same for those in some parts of interior of Ibadan like Popooyemoja road.
A resident of Abata Kan area of Ojoo, who is also a commercial bus driver plying Ojoo – Oyo, Sulaiman Ajisafe, expressed gratitude to the state government for lighting up the area. He said the development would boost commercial activities in the densely populated area.
"We are most grateful to the Oyo State government for this gesture. We are all happy and expect that this will help the people of this area who are mostly traders. It will assist them to do business for much longer daily. Before now, once it is around 9:00 p.m. to 10:00 p.m., traders would have begun closing their shops and packing their wares.
"But now, that has changed; they can stay for much longer. Our only prayer is that government should let this be sustained. We don't want to go back into darkness," Ajisafe said.
Also, Alhaja Risikatu Salawu, who operates a food vending shop in the Oyo Iseyin motor park, expressed gratitude to Governor Makinde over the lighting project. She said at the close of business, they usually switched on generating set to pack and close for business, adding that now, they could afford to open late and pack with ease.
"We are grateful to our working governor. Before they did this thing, we used generators to pack our things when we close for the day. Now, our business time has been extended. And we now pack at ease when we close for business. You know that we are in an environment where travellers are the main customers. Some people travel late in the evening, so, we can stay much longer to render services to them now that we have light at night," she enthused.
Alhaja Salawu also said residents of the area would heave a sigh of relief on account of hoodlums who lurked in darkness to perpetrate crimes in the area, adding that before, residents were always apprehensive as night drew near.
Similar stories are told around the Iwo Road area of the state. Residents confirmed that the area had been notorious for activities of hoodlums, especially at nights.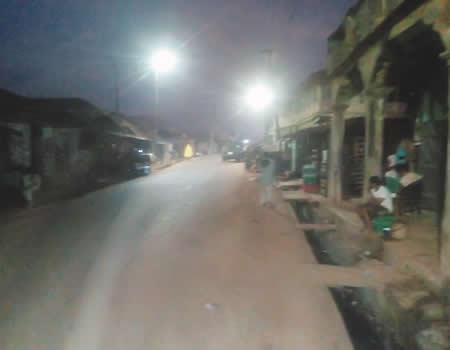 A trader, Nze Jude Nwazie, told our reporter that since the area had been lighted up, human activities around the high-traffic area had improved. He said the effort by the government had lifted a lot of loads off the shoulders of store owners and operators within the shopping complexes in Iwo road.
"The place is making a lot of sense now. We thank Mr Governor for embarking on this project. It has been our responsibility to light up the front of our stores, apart from the inside. But now, we can concentrate on light inside our stores, as government has provided illumination for the general area. As you can see, I operate a boutique. If there is no lighting in front of my store, how would I expect customers to come in?
"So, government has lifted substantial load off our shoulders with this. Besides, you know how notorious this area is in terms of activities of hoodlums. The illumination will, no doubt, stem the tide of criminalities around night time here. We advise the government to let the gesture go round the entire metropolis," Nwazie said.
At Challenge, there is no doubt, from the atmosphere at night, that night life is fully back. The area, which is known to have large volume of human activities at night, has become livelier. Indeed, roadside traders, who for the fear of government agents, would not display wares during the day, are now having a field day at night.
Residents also did not fail to point at the significant of the project at the Ibadan Toll Gate end of the Lagos – Ibadan expressway. They described the development as a great relief as the area had lacked night illumination for over 10 years.
A resident, Lamidi Ibrahim, a vulcanizer, said he had had been plying his trade along the road around the police station for many years, adding that the project was a turnaround from many years nights of darkness in the area.
He also opined that the development would boost his trade and those others who were usually forced to leave for their homes at dusk.
ALSO READ: 20 years of democracy: Tambuwal harps on free, fair elections
Commissioner for Public Works, Infrastructure and Transportation, Professor Raphael Afonja, at the official flag-off of the "Light Up Ibadan" project in September, described it as a gesture to position the government's socio-economic drive improve security.
"The delivery of Smart Street Light Fittings across strategic routes within Ibadan metropolis is an iconic project aimed at providing necessary illumination at night, improving the security of lives and positioning the state for socio-economic drives.
"The benefits accruable from the provision of standard and adequate infrastructures, particularly Smart street lights, cannot be overemphasised. It is, indeed, an essential component of our face-lifting and industrialisation programme. Let me use this medium to reiterate our administration's unflinching commitment to uplifting of the welfare of our people and we shall always endeavour to put into fruition our great dreams of better life for our citizens, be it in the rural or urban areas.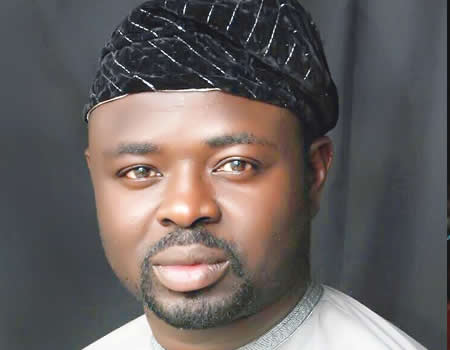 "I, therefore, appeal to all persons, irrespective of political and religious affiliations, to cooperate with the government in steering the ship of this state to greater heights," he said.
Afonja, while giving the details of the "Light Up Ibadan" project, said it involved complete installation and rehabilitation of Smart LED Street Lights along some major places in the state capital.
"According to him, "complete installation of streets lights infrastructures at selected routes and retrofitting of existing street lights infrastructures were carried out at the big roundabout with garden at challenge. It is about 0.650 kilometres.
"That of the New Garage towards Orita challenge is 2.0 kilometres. That of Challenge expressway is about 2.20 kilometres. Another one at University of Ibadan (UI) towards Sango starts from Ojoo Police Station to Elewure. It is six kilometers.
"There is also the one from barracks to Ojoo Roundabout 1 to Rounabout 2, inward and outward of Ojoo market. That one has a stretch of 2.610 kilometres. That of Iwo Road and its environs covers 3.70 kilometres," he said.
Others, he added, are the Toll gate, "beginning from the Toll Gate Police Station to Feed Mill and Slip roads to and from round about. That one is a both-sided installation and its 1.215 kilometres."
Professor Afonja explained that the jobs had "Smart LED Norrsken illumination of varying fittings from 60 watts to 180 watts, with a minimum of six-year life span.
"The power supply has Tri-pronged Power Supply System, comprising diesel fuel generating sets, the Ibadan Distribution Company (IBEDC) grid supply and inverter lithium battery backup supply with a 10-year warranty."
He added that the infrastructure had a remote monitoring and maintenance system "through Network Operating Centre set up at the client's premises."
The project's switching system, he said, is automatic photo sensitive and it is in emergency switching mode, adding that it also had anti-theft/vandal surveillance cameras and Network Video Recorders to monitor activities of hoodlums.
Afonja said the government was mindful of durability and duration while considering the technical specification of the project.