Soyinka, Akeredolu, Mimiko others identify Arts, Culture as critical to Nation's development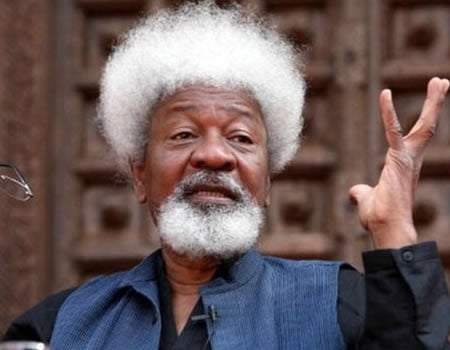 Literary icons, academics, past and present public office holders have advanced the need for government at all levels to ingrain their plans for socioeconomic development and societal redemption in arts and culture.
This imperativeness was central in their clamour at the presentation of a book entitled, "Celebrating D. O. Fagunwa: Aspects of African and World Literary History", at Conference Centre, University of Ibadan.
A retired Professor of Comparative literature, Ropo Sekoni who led the charge, reminded states and local governments of the need to safeguard and promote arts and culture through implementation of relevant programmes.
Noting that culture was the engine of development, Sekoni, who chaired the event, called for investment in arts and culture, especially by building proper arts councils and change in education policies.
He made particular call for today's leaders of government and policy makers to recoup the knowledge of arts and culture that former Premier of the Western region, Chief Obafemi Awolowo and D. O. Fagunwa displayed in times past.
In his remarks, Nobel Laureate, Professor Wole Soyinka noted the effort he exerted in ensuring exactness of his translation of the mythology and mysticism in Fagunwa's books into English language.
Describing the late Fagunwa as a Yoruba pioneer and literary genius, he particularly remarked that the late Fagunwa was adept in depicting the story of his own passing.
Ondo State governor, Mr Rotimi Akeredolu, who also spoke at the event, noted that Fagunwa's books remained an atlas of ideas critical in the nation's search for redemption of its self and being from its beleaguered state.
Represented by his Senior Special Assistant on Research and Documentation, Mr Kunle Adebayo, Akeredolu said it was imperative for the nation's leaders to take recourse in culture as a recipe for the nation's growth from its self-inflicted tragedy.
Furthermore, he described Fagunwa's books as a grounded discourse about the forms and contexts of the nation that should stimulate debate on our societal development.
Former Ondo governor, Dr Olusegun Mimiko described Fagunwa as a genius whose works taught Omoluabi ethos, perseverance, good reason and the need for sacrifice for the common good.
Giving examples some developed countries in the world, Mimiko, noted that appreciation of culture as the essence of people's being was central in ensuring economic development.
Calling for regular recourse to history in the nation's development, he decried the lack of national consensus of narratives of the nation's history.
In reviewing the 316 pages book, Dr Ayo Adeduntan of the Institute of African Studies, University of Ibadan referred to the fact that Fagunwa's books transversed literature, theatre, religion, gender, visual art, translation and zoology.
Adeduntan noted that the dexterity with which Fagunwa mediated culture through his art and how instances of such mediation became artefacts.
He especially wondered how Fagunwa, through his novels, coalesced into a myth that remained relevant to publics who scarcely knew Fagunwa.
The roll call of personalities at the book presentation included widow of the late D. O. Fagunwa, Elizabeth; Professor Femi Osofisan, Dr Wale Okediran, Odia Ofienum, Joop Berkhout, Chief Lekan Alabi, Professor Ajibefun Igbekele who is Vice Chancellor of Adekunle Ajasin University, Akungba Akoko, Dr Teju Olaniyan, Professo Dan Izevbaye, Mr Yomi Layinka who is Special Adviser to Governor Abiola Ajimobi on Communication and Strategy.