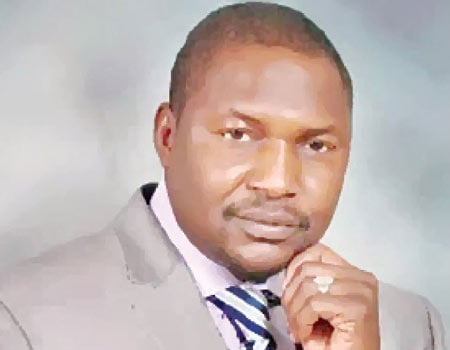 Socio-Economic Rights and Accountability Project (SERAP) has sued the Federal Government over its "failure to stop former governors and now serving senators and ministers from receiving double pay and life pensions, and failure to seek recovery of over N40 billion of public funds unduly received by these public officers."
The suit numbered FHC/L/CS/1497/17 filed last Friday at the Federal High Court, Ikoyi, followed the organisation's request to the Attorney-General of the Federation and Minister of Justice, Mr Abubakar Malami, urging him to use his "position as a defender of public interest to institute legal actions to stop former governors from enjoying emoluments while drawing normal salaries and allowances in their positions as senators and ministers."
The suit brought pursuant to Order 34, Rules 1 and 3 of the Federal High Court Rules 2009 and the inherent jurisdiction of the court argue that "public function should be exercised in the public interest. Double emoluments promote private self-interest or self-dealing. By signing double emoluments laws, which they knew or ought to know that they would be beneficiaries, these former governors have abused their entrusted positions and thereby obtained an undue advantage, contrary to article 19 of the United Nations convention against corruption to which Nigeria is a state party."
The suit is seeking the following reliefs: An order granting leave to the applicant to apply for judicial relief and to seek an order of mandamus directing and or compelling the respondent to urgently institute appropriate legal actions to challenge the legality of states' laws permitting former governors, who are now senators and ministers to enjoy governors' emoluments while drawing normal salaries and allowances in their new political offices; and to identify those involved and seek full recovery of public funds from the former governors.
And for such order or other orders as this honourable court may deem fit to make in the circumstance.
The organisation is also arguing that "senators and ministers should not be receiving salaries and pensions running into billions of naira from states that are currently unwilling or unable to pay their workers' salaries and pensioners' entitlements.
No date has been fixed for the hearing of the suit.
It will be recalled that following SERAP's letter to Malami, Senate President, Dr Bukola Saraki, told the News Agency of Nigeria (NAN) Forum in Abuja, that he wrote a letter to the state government to stop the payment of the pension "the moment I saw that SERAP allegation."
He said, "No, I'm not collecting pension; the moment I saw that allegation, I wrote to my state to stop my pension."
So far, Dr Kayode Fayemi, Minister of Mines and Steel Development and his counterparts in the Ministry of Labour and Employment, Senator Chris Ngige and the Minister of Power, Works and Housing, Babatunde Fashola, denied ever receiving double payments and retirement benefits as former governors in addition to other roles in public office.
---
---