Reps to probe South East elites' petition on $22.7bn loan
•Receive proposed Finance Act (amendment) bill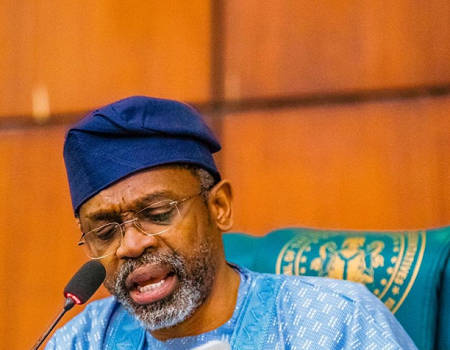 The House of Representatives on Tuesday admitted a petition from the South East elite group on the alleged exclusion of the region from the $22.7 billion loan initiated by President Muhammadu's administration.
In the same vein, the House acknowledged the receipt of President Muhammadu Buhari's letter on the Finance Act 2019 (amendment) bill.
The petition was laid before the House by Hon. Nwawuba Henry laid a petition form the South East elites who urged the House to intervene in the proposed $22.7 billion borrowing plan by the Federal Government, stating that the reasons behind the borrowing are against the Fiscal Responsibility Act and other laws of the land including the principle of federalism.
While ruling on the presentation, Speaker of the House of Representatives who presided over the session, stated that he had engaged the Minister of Finance, Hajia Zainab Ahmed on the issue and the need to take urgent steps to ensure everything done is according to the provisions of the laws governing such borrowing.
ALSO READ: Lagos to experience 270 days of rainfall
Also at plenary, the Hon. Prestige Ossy laid a petition from a legal practitioner on the alleged misappropriation of the transfer of 1.5 percent administrative charges meant for the oil and gas free trade zone running to the tune of N940 million.
To this end, the petitioner solicited for House intervention with the view to unravel the issues behind the misappropriation.
After the adoption of the petitions, both petitions were referred to the House Committee on Public Petitions for further legislative action.
Hon. Gbajabiamila who read the President's communication on the Finance Act, 2019 (amendment) bill said: "I have a letter here from Mr. President 'Transmission of the Finance Act, 2019 (amendment) bill for consideration and passage into law pursuant to section 58 and 59 of the Constitution of the Federal Republic of Nigeria 1999 (as amended).
"I formally request that the Finance Act 2019 amendment bill be considered by the House of Representatives to passage into law.
ALSO READ: Europe imposes new travel bans after Italy's national lockdown
"This bill seeks to amend the Finance Act 2019 as recently passed by the National Assembly by clarifying: (1) that the administrative data for the increase in Value Added Tax from.5 percent to 7.5 percent is the 1st of February, 2020.
"Two, that animal feeds are included in the list of basic food items and are exempted from Value Added Tax and Three, aspect of the tax holiday incentive for agriculture by targeting the incentive to small and medium scale and small size companies investing in primary crops, livestock, forestry and fishing agriculture, and agricultural production.
"This incentive is also to be administered by Nigerian Investment Promotion Commission pursuant to the Industrial Development Income Tax Relief Act," the letter read in part.
While soliciting for expedite consideration and passage of the Finance Bill, President Buhari stressed that the timely passage of the bill will "support the implementation of the 2020 federal budget."