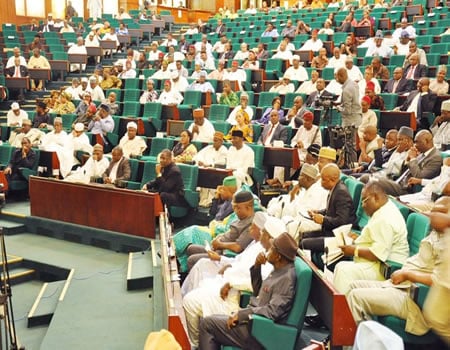 The House of Representatives on Tuesday resolved to set up an ad-hoc committee on killings by suspected herdsmen in some part of the country, with a view to addressing the ugly incidents.
The House also condemned the attacks and killings in all ramifications.
The House resolution followed a motion sponsored by Honourable Babatunde Kolawole on the killings by suspected herdsmen.
Honourable Dickson Tarkighir also moved a motion of urgent public importance on the killings in Benue state.
Honourable Kolawole in his motion said that "the deadly and sustained attacks across the country from the beginning of the year by suspected herdsmen, particularly in Benue state, supposedly over some missing cows which attack led to the death of over eighty persons".
According to him,"those orgies of bloodletting were carried out in violation of Section 33 (1) of the constitution of the federal republic of Nigeria, 1999 which guarantees right to life to every citizen…".
Most lawmakers who spoke on the motion condemned the killings and called on federal government to tackle the spate of killings by suspected herdsmen in the country.
Honourable Rotimi Agunsoye in his contribution said that "it is sad that the people we are governing are being murdered."
Honourable Funke Adedoyin said that the House should look at the root causes of the problem and proffer lasting solution to the problem.
Both Honourable John Dyeh and Hassan Salleh had said that the killings were as a result of failure on the part of the government.
The House Leader, Honourable Femi Gbajabiamila as well as some other members suggested that to address the problem, the herdsmen should make use of ranches or colony to take care of their cows.