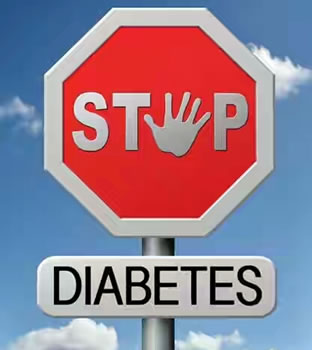 Diabetes is a chronic disease that affects millions of people worldwide. Uncontrolled cases can cause blindness, kidney failure, heart diseases and other serious conditions.
The term describes a group of metabolic diseases in which the person has high blood glucose, either because insulin production is inadequate or because the body's cells do not respond properly to insulin or both.
A lot of people have been affected by this disease as a result of the substances they consume.
The disease has claimed so many lives. Before diabetes is diagnosed, there is a period when the blood sugar level is high but not high enough to be diagnose as diabetes.
This is known as pre-diabetes. Eating of sugary foods and refined carbs can put one at risk of diabetes.
There are different causes of diabetes: being overweight, obesity, physical inactivity and hormonal change. Genetic mutations, damage to the pancreas and certain medicines may also cause diabetes.
Carrying excess weight, particularly in the abdominal area, increases the likelihood of developing diabetes.
To prevent this disease, the following ideas can be adopted: avoiding food high in refined carbs, performing physical activities on a regular basis, drinking lots of water, losing of weight and avoiding sedentary behaviour like (excessive sitting).
Again, consumption of foods high in Vitamin D, drinking coffee or tea and following a very-low carb diet can help keep to blood one's sugar and insulin levels under control, which may protect against diabetes.
Rather than viewing pre-diabetes as a stepping stone to diabetes, it may be helpful to see it as a motivator for making changes that can help reduce the risk of diabetes.
Eating the right foods and adopting lifestyle behaviours that promote healthy blood sugar and insulin level will give the best chance of avoiding diabetes. Health, they say, is wealth.
Akinola Oluwapelumi
---
---