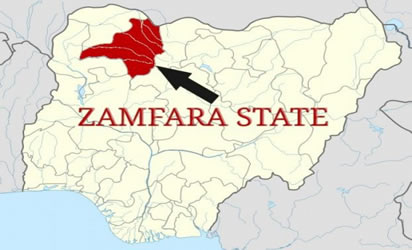 A former member representing Gummi/Bukkuyum constituency at the federal house of representative, now the Gubernatorial candidate of Advanced people Democratic Alliance (APDA) in Zamfara state Hon Sani Takori has disclosed that poor governance was responsible for the collapse of education in the state.
Hon Sani Takori while speaking with Nigerian Tribune in Gusau alerted that there was mass failure students in examinations, thereby creating youths redundancy and making the educational system in the state shameful.
ALSO READ: Ebonyi Govt commits to health, welfare of elderly, widows
"Those children who attend public schools are always at the receiving end, many of them cry due to inadequate and unqualified teaching staffs, the fear was that they may end without flying colours, most of the parents may not afford to pay for their children/wards into private schools."
He mentioned that educational system in Zamfara need total overhauling,"we are among the states that are backward in education."
He further disclosed that students in the state always failed their west Africa Examination Council (WAEC) due to poor management of education and that it is a well known fact that the system was at the verge of collapse.
He said about eighty per cent of students could not gain admission into university as a result of poor performance or government inability to pay for examination fees promptly in the state.
According to him, the present administration in the state was only good in beautifying school building, "no teaching incentives, primary education is not encouraging, teachers were not adequately taken care up, their monthly take home is nothing to write home."
The APDA Zamfara Governorship candidate explained that the present administration in the state has not been resolute to the issue of insecurity, that was why its was escalated to many part of the state. "If at the initial stage, the security issue was taken with seriousness, it would have been a thing of the past by now."
He maintained that the issue of security of lives and properties should not be treated with leverage, it is an issue that must be carefully handled promptly.
Hon Sani Takori was a former federal lawmaker representing Gummi/Bukkuyum federal constituency in Zamfara state. He said he joined the Governorship race to rescue educational system, poverty reduction, youth employment, provide free medical treatment for women, aged people and children among other missions in the state.
He stressed that if people in the state gave him their mandate, the sky would be the limit to better the living conditions of the citizens," every nook and crannies would feel the better side of democracy dividends in the state.