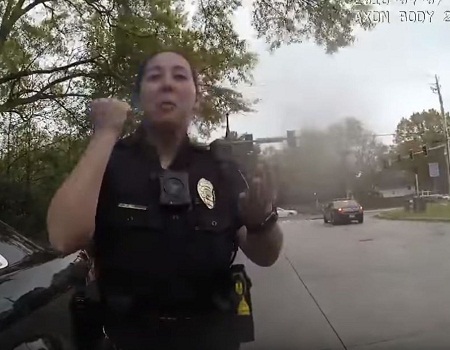 TWO Georgia police officers have been fired after flipping a virtual coin to determine if a speeding motorist should be arrested.
According to Skynews, Courtney Brown and Kristee Wilson were caught on bodycam footage using the coin-flip app when they pulled over motorist Sarah Webb for allegedly speeding in April.
The officers are heard discussing what to do with Ms Webb in the video.
Officer Brown says she doesn't have speed-detection equipment before opening the coin-toss app on her phone to decide the driver's fate.
ALSO READ: Police rescue 2 South-Africans from kidnappers in Kaduna
"A (arrest) head, R (release) tail," Officer Wilson says, adding "This is tail, right?"
Despite the toss of the virtual coin saying release, they go on to make the arrest anyway, saying "23" – which is the police's code for arrest, according to local station WXIA.
After making a joking reference to Michael Jordan – who famously wore 23 – then they discuss the charges.
Ms Webb, who appears to be in tears, is then seen being handcuffed and placed in the back of a police patrol car.
The officers were initially placed on administrative leave on 26 July following the incident.
---
---