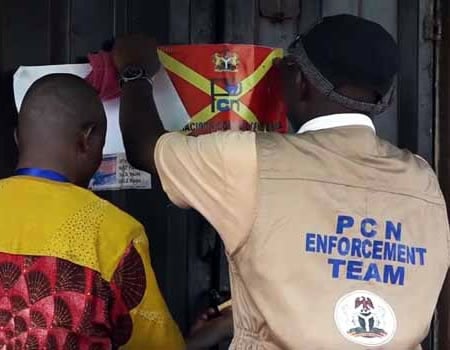 In its bid to ensure sanity in the drug distribution system, the Pharmacists Council of Nigeria (PCN), has sealed 37 Pharmacies and 360 patent medicine stores for various offences in Abia State,
It also issued compliance directives for offences such as poor documentation, failure to display licences, failure to renew premises licences, dispensing ethical products without the supervision of a pharmacist, among others to 27 pharmacies and patent medicine stores.
PCN Deputy Director Enforcement, Mr Stephen Esumobi at a press conference in Umuahia said that the exercise was in compliance with the PCN Act and in compliance with the National Assembly orders to close down all illegal pharmacy premises in the country.
The teams visited 441 premises across Abia State including parts of the state Umuahia, NkwoEgwu, Isikwuato, Aba, Ohafia, Abiriba, and Uzoakoli.
He declared also that the Health Minister also recently directed the Pharmacists Council of Nigeria to ensure that all warehouses and locations where drugs are stored, sold, distributed or dispensed are registered with the PCN.
According to him, PCN cannot guarantee that drugs sold in unregistered outlets are of the same integrity as specified by the manufacturers since they have not submitted to regulation that ensures maintenance of minimum standards for handling such products.
Mr Esumobi advised that members of the public only purchase their medicines from licensed pharmacies and simple household remedies from licensed patent and propriety medicines vendor shops.
According to him, "What we observed in Abia State is that so many premises commenced operations without fulfilling minimum requirements for registration while others failed to renew their licences to operate such premises or shops.
"Some of these premises store products in environments where the quality, safety and efficacy of pharmaceutical products cannot be guaranteed. This exposes the public to serious danger. Others do not have the requisite knowledge or knowhow to handle the highly ethical drugs in their facilities.
Mr Esumobi, however, assured that owners of unregistered facilities have been visiting the Pharmacists Council of Nigeria, Abia State office to regularise their registration status since the commencement of the exercise.