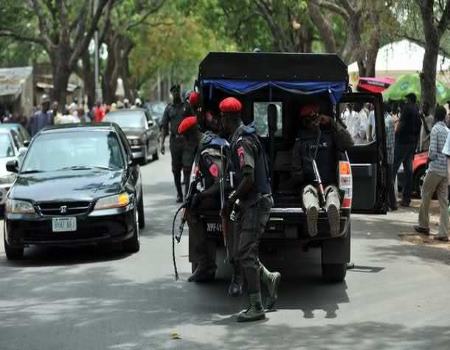 MEN of the Oyo State Joint Patrol Team, Operation Burst (OB), early Sunday morning dislodged six men armed robbery gang who have been terrorizing residents of Adegbayi area of the State for the past three weeks.
The Special Adviser to Governor Ajimobi on Security, Mr Segun Abolarinwa disclosed this on Sunday, explaining that the OB team responded to a distress call from the residents of the area while the armed robbers were operating at Emirate Hotel, Adegbayi area, Ibadan.
Abolarinwa said that men of the OB have been performing surveillance exercise since they got reports about the armed gang terrorizing the area, noting that the distress calls by the residents led to a prompt action which yielded the positive result.
He stated that two members of the gang are in custody, one escaped with gun wounds and the remaining three lost their lives due to gunshots wound sustained during the exchange of gunfire with the men of the OB team.
The Special Adviser said "early this morning, the office of the Operation Burst, the joint patrol team set up by Governor Ajimobi to combat crime, got distressed calls from the residents of Adegbayi area, Ibadan. The OB men swift to action immediately and engaged the robbers in crossfire while they were operating at Emirate, Hotel, Adegbayi.
"The engaging of gunfire led to one died instantly while two died in the hospital and one escaped with gunshot wounds. Two are in the custody of OB. We are optimistic that OB team and other Security agencies will not relax on their oars to make Oyo State safe for all and sundry," the Special Adviser added.
ALSO READ: Uneasy calm in Oyo APC over Ajimobi's LG candidates
Abolarinwa enjoined people of the state to be vigilant about their environment and avail themselves the contacts detail of Security teams in their vicinity.