Oyo ANAN charges prospective accountants on professionalism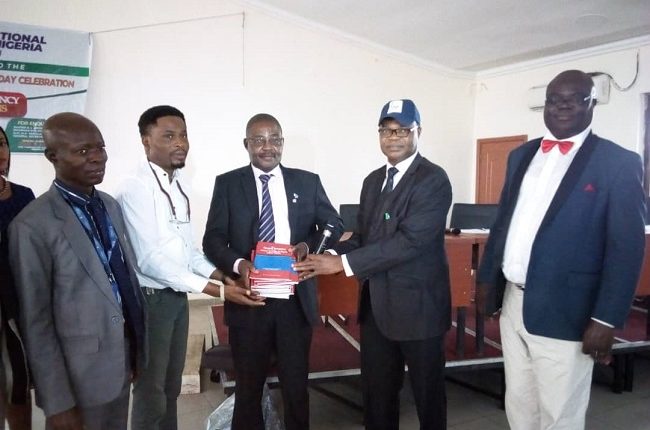 The chairman of the Association of National Accountants of Nigeria (ANAN), Oyo State chapter, Professor Oyelakin Awobode, has charged students in the Accounting Department of Lead City University, Ibadan, and beyond to aspire to become professionals and not just stop at graduating as mere accounting students.
Professor Awobode gave the charge during the 2020 International Accountant's Day celebration, organised by the association which was held at the International Conference of the Lead City University, Ibadan recently.
According to him, graduating with a BSc qualification in accounting is not enough to equip a prospective accountant for the multifaceted task of a professional accountant.
While delivering a lecture on a topic titled "Importance of Accountancy in relation to other Professions" at the event, Professor Awobode said that the importance of the role of professional accountants in business to ensure the quality of financial reporting, over-all stability and progress of the society cannot be over-emphasised.
While he described accountancy as a profession that its usefulness cuts across virtually all other professions, he said "without an accountant, the government institution cannot survive and the business enterprise will not be able to determine whether they are operating at profit or loss."
He clarified that all professional accountants, whether chartered as in colonial Britain and Commonwealth or registered as in continental Europe or certified as in America are accountants, but not all accountants are professionally qualified or recognised.
He advised the accounting students at the event on the need to acquire and develop digital skills in providing valuable financial advisory services to organisations and clients, saying "the era of ordinary bookkeeping and ledger is gone. Any accountant who fails to upscale his/her skill is likely to be replaced in this digital age, where a new era has been birthed with the emergence of the cyber-physical system which has enabled connectivity of people and machine."
The vice-chancellor of the University, Professor Aderemi Adeyemo, earlier in his address expressed joy at what ANAN is doing, while he thanked the association for choosing LCU for the 2020 International  Accountants Day celebration and the opportunity given to the accounting students of the institution to learn more about the profession.
He noted that the move was in line with the commitment of the university to high-quality education with a vision of a university that will be a centre of excellence and the mission to expand frontiers of knowledge by providing qualitative access to knowledge and training, with innovative and challenging teaching techniques that guarantee a balanced education.
In his remarks, Mr Rammon Oyebanji, a popular accountancy practitioner in the state, said without accountancy the proper development of any nation is in doubt, just as he challenged students at the event to join either of the two recognised professional bodies in the country, ICAN or ANAN to become professionals.
YOU SHOULD NOT MISS THESE HEADLINES FROM NIGERIAN TRIBUNE
ICYMI: CBN Lists Business Activities Eligible For N75bn Youth Investment Fund
THE Central Bank of Nigeria (CBN) has revealed main business activities and sectors in the Nigerian economy that are eligible to access its N75 billion Youth Investment Fund…
#EndSARS: Fr Mbaka Asks Buhari, Past Leaders To Apologise To Nigerians
Controversial Catholic priest and Spiritual Director of Adoration Ministry, Enugu, Nigeria, (AMEN), Rev Fr Ejike Mbaka, has taken a swipe at President Muhammadu Buhari and past leaders of the country demanding that the President should apologize to the country, especially the youth, on behalf of himself and his predecessors, for causing Nigerians so much pain…