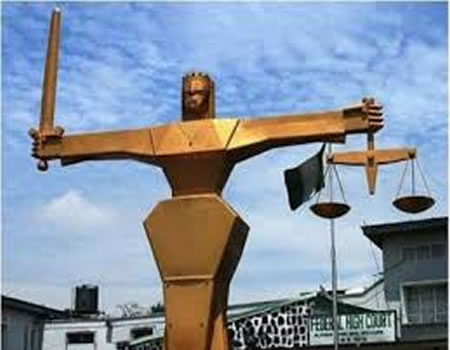 An Osun State High Court, sitting in Ilesa, presided over by Justice Kola Adegoke, on Tuesday, again adjourned further hearing on suit filed by a legal practitioner, Barrister Kanmi Ajibola against the conduct of January 27 local government poll in Osun State to Thursday, January, 25, 2018.
Ajibola, the plaintiff, had joined the State Independent Electoral Commission (OSSIEC), Governor Rauf Aregbesola and Osun State House of Assembly as co-defendants in the suit to stop the conduct of the exercise.
At the resumed hearing on the matter, three political parties, United Democratic Party (UDP), United Progressive Party (UPP) and Advanced Congress for Democracy (ACD) had brought applications to join in the suit as interested parties.
Ajibola, who did not raised objection to the oral application, asked the court to order the defendants in the matter to maintain status quo pending the final determination of the matter.
Citing the case of Nyako versus INEC, he contended that to allow the OSIEC to go ahead with the election will jeopardize his fundamental human right as enshrined in the 1999 constitution which was the basis for approaching the court.
However, the Osun State Commissioner for Justice and Attorney-General, Dr. Ajibola Bashiru, who represented the governor kicked against the application, submitting that his client had raised the issue of jurisdiction which must first of all be determined before any motion can be raised.
He observed that the damage will be irreparable to the third parties who had spent millions of naira in the election and over 17 political parties and 500 candidates were ready to participate in the poll.
Justice Adegoke maintained that jurisdiction "is a threshold matter" in the suit and must first be addressed by the court before proceeding on the entire case, adding that he would hear the application before the court, seeking a restraining order against the conduct of the election and the preliminary objection filed by the defendants challenging the jurisdiction and all other pending motions.
He affirmed that justice must be done on the matter and the court has to give accelerated hearing to the matter at hand since the said election is scheduled for January 27.