Obaseki pledges to tackle challenges forcing youth's migration abroad
Gov. Godwin Obaseki of Edo has pledged to tackle frontally, all challenges forcing youths from the state to seek greener pasture abroad.
Obaseki made the pledge when he led the Presidente, Chambers of Deputie from Italy, Laura Boldrini, on a visit to the State Technical College, Benin on Saturday.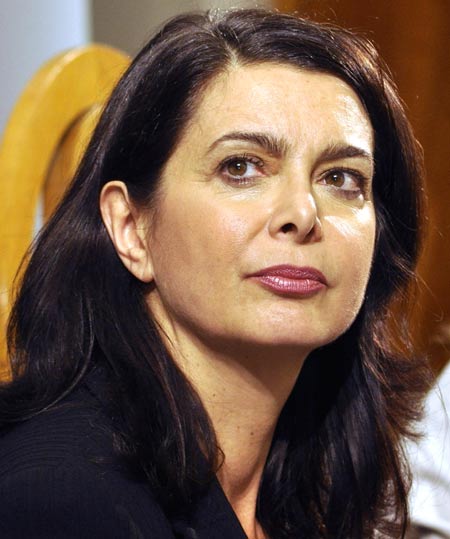 The governor's pledge came on the sideline of his administration's decision to rehabilitate the college "to first class standard".
He said that the state government would award contract for the rebuilding of the college through open bidding, with effect from Monday, May 8.
Obaseki said that his administration was determined to take the state back to the path of development and "tackle the challenges that occasion youths to migrate abroad for greener pasture."
He said that the feat would be achieved via the training of technical manpower to drive the economy of the state.
"We are doing a lot to discourage our citizens from traveling abroad."
"We want to train them, give them work and build our own economy," Obaseki said.
He explained that the rehabilitation of the college would give room for the training of 5,000 young girls and boys within the next two years.
The governor said that priority would be given to young women to get trained in the technical school so that they could be empowered and useful to themselves.
"It is not going to be 40/60 arrangement; we are going to give priority to our women in this training."
"We already have the funds and we are hopeful that our partners, seeing the effort we are putting towards creating jobs for our youths, will also support us."
According to him, the state will partner companies to build workshops around the college to allow the students get opportunities to work.
He also said that the Benin Electricity Distribution company (BEDC) had agreed to partner the state to ensure constant electricity supply to the college.
In her remarks, Boldrini commended the governor for putting education and occupation as top priority in his administration.
She said that such moves would assure better future for the new generation.
The chamber president said that creating employment, especially for women, was the right way to development of a nation.
"Women have to be part of education, politics, business, and decision making process."
"When a woman is involved, positive result is sure," she said.
Source: NAN