NULGE boss urged Dickson to quit plans to reappoint caretaker chairmen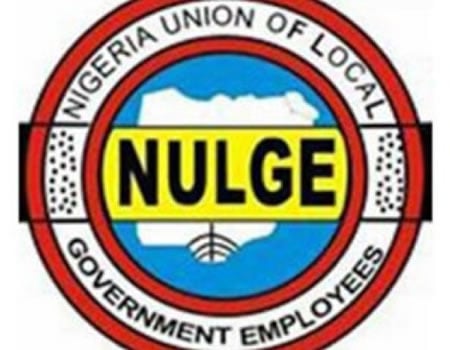 THE Chairman of the State Chapter of the National Union of Local Government Employees, Mr Akpos Ekiegha has called Governor Seriake Dickson of Bayelsa State to quit plans aimed at reappointing caretaker chairmen to pilot the affairs of eight constitutionally recognized local government councils in the state.
The State Chairman, NULGE, Mr Akpos Ekiegha, said this against the backdrop of the huge financial implications associated with administering the councils with caretaker chairmen, ranging from security votes to cost of maintaining retinue of personal aides, that often results in councils' inability to pay workers' salaries.
Ekiegha gave the advice during a news conference in Yenagoa, the state capital, on Saturday.
He said the cost of running the caretaker system, coupled with the dwindling federal allocations was responsible for the salary arrears owed LGA workers in the state.
Ekiegha urged Dickson to allow Heads of the LGAs to run the councils as Acting Chairmen for a period of eight months to enable them to clear the arrears owed workers in the various councils.
The NULGE boss stated, "If the Heads of LGAs are allowed to run the system as Acting Chairmen, believe you me, there will be nothing like salary arrears. He cited Cross River and Delta states as examples of state running the same system.
"If civil servants are allowed to man the system, they know their boundaries, they cannot ask for a security vote of N20m but the caretaker chairman will ask for a security vote of between N20m and N40m.
"They (caretaker chairmen) would say there is security problem in so, so community. Therefore, they will say they need N100m to go and solve the problem, but we, as civil servants, have a limit. Our main focus is to pay our workers' salaries and if any money is left, it will be intact."
He said within the short period that the caretaker chairmen of the eight LGAs were relieved of their appointments, coupled with little improvement in federal allocations, backlog of salaries owed council workers had reduced to only four and a half months.
The NULGE chairman also appealed to Governor Dickson to keep to his promise that by September this year, the government would take over the payment of primary school staff from the local governments to enable them to pay regular salaries of their workers.
He said the non-payment of the primary school staff by the state government was part of the reasons the LG workers were currently on strike in the state.
Ekiegha also used the medium to debunk the speculation making the rounds that the state government was interfering with local government funds.
"The government of the state has never interfered with the allocation of the councils but  has rather ensured that the allocation of the councils are freely given to them for judicious use," he said.