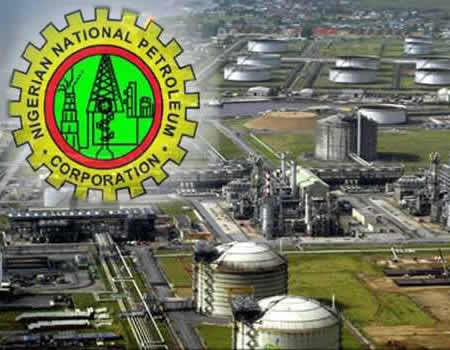 THE NNPC/Chevron Joint Venture, through the Global Memorandum of Understanding (GMoU) has, between 2005 and 2018, expended over N20. 6 billion on about 600 programmes in communities around Delta State and beyond.
General Manager, Policy, Government and Public Affairs (PGPA), Chevron Nigeria Ltd (CNL), Mr Esimaje Brikinn, made the disclosure on Friday at the closing ceremony of a two-week teachers' training programme held at the office of the Partnership Initiatives in the Niger Delta (PIND), Egbokodo, Warri, Delta State.
The two-week workshop for 44 secondary school teachers selected from Warri and environs was titled: "21st Century Nobel Teaching (Advanced Teachers Training).
It was facilitated by CNL, Jewels of Africa Foundations and PIND in partnership with the Delta State Ministry of Basic Education.
Mr Esimaje, who was represented by the Area Manager, PGPA, Sam Daibo, expressed delight at the success of the training workshop.
He said the training workshop was designed to upgrade teachers' teaching skills for effective dispensation of knowledge to their students and thereby laying a solid foundation for tomorrow's leaders in line with global standards.
The CNL GM further disclosed that the N20. 6 billion was spent on various scholarships, built new schools, medical facilities, housing, agriculture development and infrastructure between 2005 and 2018.
On scholarships alone, he said between 2007 and 2016, over 2, 900 Nigerian students benefitted from the NNPC/Chevron JV scholarship, just as CNL's subsidiary, Star Deep and its partners, Agbami Field, also awarded over 16, 000 scholarships for engineers and medical professionals.
Esimaje added that over 13, 300 students, from 2008/2009 and 2017/2018 academic sessions, also benefitted from the NNPC/CNL JV's community scholarships.
He noted that CNL's partnership with the Delta State government and others in the Niger Delta as well as other stakeholders have been making it possible for the oil giant to add value to the lives of the people through its various corporate social responsibility programmes.
Meanwhile, Coordinator of the Jewels of Africa Foundation, Mrs Mercy Folowosele, in a chat with TribuneOnline, expressed the need for teachers' retraining in modern methods of imparting knowledge to their students.
She added that there really would be no need for after-school lessons for students if current teachers are upgraded in modern teaching skills.
"We brought this training directly to teachers to reach a wider populace with the belief that if the teachers themselves are schooled, retrained and re-orientated and using best teaching methods, then we might not even need after-school college prep.
"They would be able to sufficiently deliver the content of the curriculum in the 21st century content to their children and at the end, these students will shine. They will do well at external exams and at any task given to them," the delighted coordinator averred.
ALSO READ: How I made my fortunes ― Unilorin VC, Abdulkareem 
The representative of the Delta State Commissioner for Basic Education, Mr David Omijeh, who's the Chief Inspector of Education, Uvwie Local Government Area, lauded the partnership initiative.
He assured that since the 44 teachers had been well "baked," and set out to impart their students, he thanked CNL and its partners for the privilege and values added to the teachers.
One of the 44 lucky teachers, Mrs Lauretta Oribioye, from Doronuma College, Warri, said the training workshop was an eye opener to what is obtainable in the 21st century as regards imparting knowledge in students.
"These two weeks have been mind-changing I will say because it has made us to change the ways we do and look at things; the way we handle students and the way we handle ourselves as teachers.
"They taught us how to really bring the students closer to us. How to relate with them in a lighter way that will make them express themselves better.
"And also, they taught us different perspectives in the methods of teaching that will really entice the students. Because most of our methods of teaching, before now, I will say, are teacher-oriented.
"Now, they are saying we should go to student-oriented – let it benefit the students more than we that are passing the information across to them. And it has been really rewarding," she enthused.
Another teacher, Comrade Solomon Edah, who lauded the organisers, said "I have really gained much from this programme; in fact, it is a real workshop.
"Today will make it the 14th day and it has been a very serious programme whereby those of us that were selected from different schools, participated actively as learners, things we studied, things we do even in schools that we didn't know much about in a modern way, they've exposed us to them.
"The teaching-learning of a thing is a two-sided programme – the teachers and the students. The modern way of teaching now is you allow the students to dictate the pace, while you direct and that is what they've taught us.
"In fact, it is of international standard, it is the 21st century standard of teaching. It has come to open our eyes in a way that I want it to be taken to all other teachers. We need it because these children are our future.
"If we are not giving them what they need now, you know we are in a digital world now and we did not study with this perspective, you know this is an advancement.
"So, in the teaching profession too, we need to advance because it's a dynamic profession," he averred.
However, while appreciating CNL and its partners, Mrs Oribioye urged them to train more teachers beyond the 44 beneficiaries if the tide must turn for good in the teaching profession.
"I think there should be feedback, maybe try to empower these 44 teachers to go back and teach the other teachers and better still, let there be series of seminars workshops like this so that everybody will be aware and be abreast of the 21st century digital methods of teaching," she pleaded.
The curriculum mapped out for the training, TribuneOnline gathered, was in 19 modules in which the teachers were rated on the bases of attendance, group work, and individual assessment.
TribuneOnline also gathered that Jewels of Africa Foundations (Africa Chapter) led by its president, Lara Gureje-Oderinde, provided the course materials and instructors, led by Mr Thomas Olayinka for the training, free of charge.
Commended as punctual, supportive and attentive, none of the 44 teachers, who benefitted from the workshop, scored less than 70 per cent, the organisers announced.
Highlights of the event were the presentation of certificates to the participants, two didactic drama presentations delineating tolerance and giving attentiveness to students as well as how they should be handled by teachers and other stakeholders.