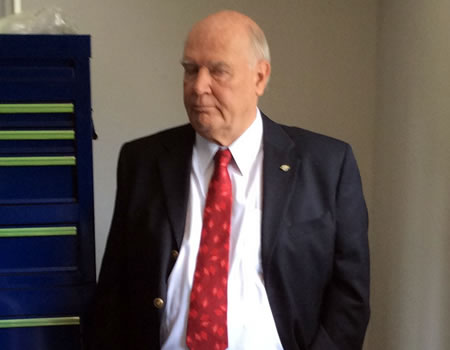 THE just resuscitated Nigeria's multi-million Naira flight safety laboratory equipment by the Accident Investigation Bureau (AIB) will be beneficial to seven countries in the sub-region.
Making this known was an official of the International Civil Aviation Organisation (ICAO), Mr Caj Frostel who was on the foreign team that came to revive the safety equipment which has been down for four years.
Frostel who is also the Commissioner for Banjul Accord Accident Investigation Agency (BAGAIA), said that the revitalised equipment would go a long way in boosting safety not only in the sub-region, but also Africa as a whole.
According to him, some of the BAGAIA member states that would make use of the facility according to Frostel are Gambia, Ghana, Guinea, Liberia, Nigeria, Cape Verde and Sierra Leone.
Speaking to aviation correspondents in Lagos, Frostel said apart from the seven above countries, other countries on the continent could also make use of the facility, which he described as world class equipment.
His words: "Much of what we did during the week was that we needed to establish that the equipment works."