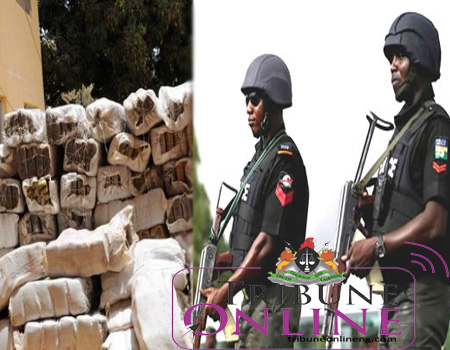 Director, Centre for Research and Information on Substance Abuse, Professor Isiodore Obot had said that Nigeria had failed in its drug war considering the increasing number of youths into drug use and its attendant health and social challenges.
Professor Obot, who spoke at the Youthrise Nigeria Drug Policy Training for media practitioners in Abuja, stated that despite criminalising drug use for many years, this had not achieved its goal of eliminating drug production and use.
According to him, the nation's perspective about drugs from a criminal justice system perspective needs to be changed to healthcare system perspectives.
Obot, a psychologist, declared that drug use was much more than a criminal issue, but one with many health and social implications, including fighting, violence, and problems in the family.
He said drug use cuts across all social classes and gender, adding that what may be different is what type of drug they are using.
According to him, "data from the world drug report every year has not brought any substantial change at all. And if you look at the number of drugs seized, and people trafficking in substances, not much has happened, so we have not won the war."
He declared that far back in 2016 at the United Nations General Assembly, there was also a growing acceptance that drug use should be treated a public health issue rather than a criminal issue.
The don, however, said reforming the laws to make at least possession and use not a criminal offence will ensure they could seek help and make Nigeria focus on providing opportunities for drug treatment, counseling, and aftercare.
He added, "The days are over when we wanted to kill them, and then pay attention to those who are bringing in the drugs. Nobody should let those ones off the hook."
Mr Mame Bougouma Diene, Africa Programme Officer, Open Society Global Drug Policy programme, said that it is a myth that decriminalise or legalise drug use will increase its sales.
According to him, this is not to promote the use of the drug, adding that it was to make sure that the market is controlled and that only people who are legally allowed to obtain such thing obtain them.
Earlier, Mr Adeolu Adebiyi said YouthRise was promoting youth centred drug policy in Nigeria, adding that the group had also been working with people who use drugs and empowering them through common engagement for HIV prevention, treatment, and care.