NECA urges entrepreneurs on job creation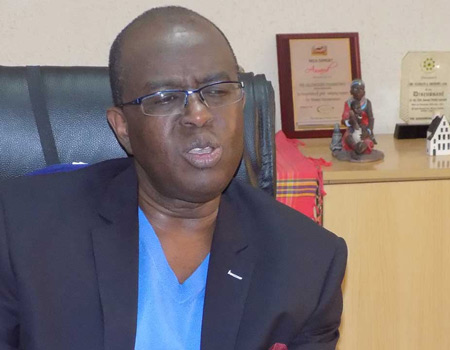 The Director General, Nigeria Employers Consultative Association (NECA), Mr. Segun Osinowo, has urged entrepreneurs to create more jobs through creativity. He stressed that the federal and state governments cannot provide the needed job for teeming unemployed in the country.
Speaking at the event to kick off the NECA-Preneur Initiative (Necapreneur), he said "enterprises are not primary in business to create employment but create wealth in an enabling environment. To put an end to unemployment, all other independent variables must be put in place, then other stakeholders can then come in. This is where NECA falls into."
Osinowo added that, Necapreneur is an e-solution, targeted at providing an easy access to opportunity for the teeming Nigeria youths to upscale and upgrade their skills in entrepreneurship, business planning and importantly add to national development.
"Unemployment might not reduce, this necessitated the association to target undergraduates, graduates of 3-4 years still languishing in the labour market and key them into the initiative," he said.
Osinowo added that, the e-solution initiative is set to provide an easy access for the teeming Nigerian youths that are unemployed.
"If unemployment is not looked into urgently, it will pose great security risk. The bigger the unemployed, the bigger the threat to businesses and enterprises," Osinowo reiterated.
Osinowo lamented that, the demand for job has outweighed the supply, but the association is not resting on its oars but leveraging on their international connection in order to reduce the rate of unemployment in the country.
The Chairman, Committee of Human Relations and Learning Expert, Mr. Chuma Nwankwo, stressed that unemployment has become a menace and entrepreneurship is the way out.
"Entrepreneurship is not necessarily because of unemployment but a drive to boost the economy, and also serve as cutting edge initiative and discovery of new ideas," he said.