NDE director commends Edo over skill acquisition training of 540 persons
The National Directorate of Employment (NDE) has commenced the training of another set of 540 persons under the Basic National Open Apprenticeship Scheme (B-NOAS), the state coordinator, Mrs Ayo Edegbai has disclosed. Mrs Edegbai said that a total of 23, 220 unemployed persons will undergo training on skills sets of their choice for a period […]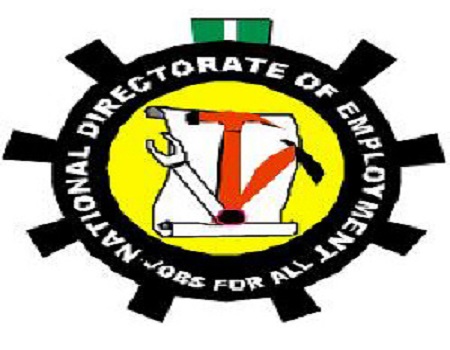 The National Directorate of Employment (NDE) has commenced the training of another set of 540 persons under the Basic National Open Apprenticeship Scheme (B-NOAS), the state coordinator, Mrs Ayo Edegbai has disclosed.
Mrs Edegbai said that a total of 23, 220 unemployed persons will undergo training on skills sets of their choice for a period of three months out of which a total of 540 trainees will benefit from the vocational skill across the 18 local government areas of the state.
She remarked that the training was part of the Federal Government initiative to reduce the problems of unemployment in the country, adding that the programme was very unique and meant to equip the beneficiaries with up-to-date marketable skills and the expertise required to get them to be self-employed in order to ameliorate the ugly situation posed by unemployment.
ALSO READ: Lawmaker reassures constituents of accountability, empowerment initiatives
She said: "Today unemployment poses an enormous danger to the Socio-political stability of the Nigeria nation, and needs urgent attention. This problem is compounded by the fact that most Nigerian youths lack marketable skills and the expertise required to get them absorbed into the limited vacancies or to be self-employed.
"The Federal Government established the NDE to articulate programmes aimed at creating an enabling environment for employment generation. So it is my appeal to Edo youths to take advantage of this laudable apprenticeship programme of the federal government to see get themselves fully engaged as well be self-reliant to avoid dependence on the state or Federal Government as the government alone can not do it."
The director-general of the NDE, Dr Nasir Ladan Mohammed Argungu commended Edo youths for their confidence in the ongoing Federal Government Apprenticeship scheme.
He said the NDE skill acquisition programme has come a long way in helping to position Nigerian youths towards self-independence.
"We are happy with the progress as well as the response from hundreds of Edo Youths that are currently taking part in this Federal Government Apprenticeship scheme."