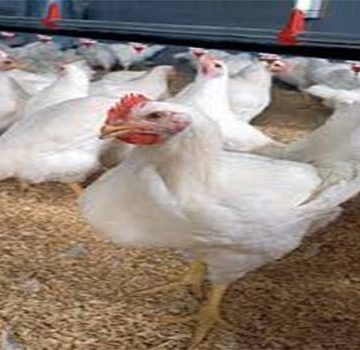 NATNUPRENEUR, the foremost broiler out-grower scheme in Nigeria, run by NatnudO Foods Limited said it has the potential to employ one million people in addition to an existing 5,000 people working in various capacities.
This is just as the company frowns at the rate of smuggling of poultry products which it said is a big challenge to local producers.
At a media briefing in Lagos, the Coordinator, NatnuPreneur, MrGboladeAdewole said government needs to step up its fight against poultry smuggling to enable local producers supply at least 70 per cent of the national chicken consumption, create more jobs and increase farmers' profitability.
According to him, the success of the initiative has attracted some commercial banks who are now providing loans to farmers at a single digit interest rate, leveraging the Commercial Agriculture Credit scheme of the Central Bank of Nigeria (CBN).
Adewole observed that through regular training, monitoring and profitability, the project over three years has recorded tremendous success in terms of job creation, attraction of funding and reward to farmers.
Also speaking, Tomomade Francis, Group Head, Policy and Strategy said the company with its end-to-end value chain operation could be termed the poultry farmers of the future in Nigeria.
He said the company is also encouraging out grower of maize in line with the CBN Anchor Borrowers Programme in order to reduce the impartation of maize which is also needed in feed mill by poultry farmers.
He regretted that imported maize is cheaper because the yield per hectare in Nigeria is between three to four tonnes, but elsewhere, the yield is about 10 tonnes per hectare.
"The cost of funds abroad is also cheaper. We use more of imported grains, but by next year, we hope that with the assistance of the Federal Government, things will change and we will be exporting grains in the near future," Francis stated.
He called on government to look into a situation where local demand for maize has not been met, yet people are exporting the product.
NatnuPreneur scheme has 52 farmers in Lagos and produces 2.844 million birds every three weeks across its various farms in Nigeria.