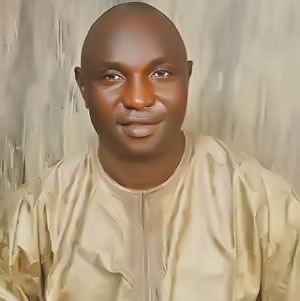 The new National President, Fuji Musicians Association of Nigeria (FUMAN), Sikiru Ayinde Agboola, speaks with SEYI SOKOYA on how he became the new president of the association and his plans for Fuji musicians. Excerpts:
Congratulations on your election as FUMAN national president. We heard your opponent, Alhaji Rafiu Atanda, stepped down for you on the day of the election. Why did he do that on the D Day?
Rafiu Atanda stepped down at the election venue having considered my antecedents on Lagos FUMAN and PMAN zonal and state chapters. It was clearly based on my records as the first National Publicity Secretary / spokesperson, and as the chairman, National Project Committee. Having acknowledged these successes, Atanda decided to step down.  He promised to support me in leading our association for the next four years.
So, it's not true that some people prevailed on him on your behalf to do that?
(Smiles) That's not correct. Atanda was not prevailed upon by any individual or group to step down. I believe he solely took the decision to jettison his personal interest and embrace general interest.
So you were elected unopposed?
Yeah. Once he stepped down, I became a consensus candidate. You are right. I was elected unopposed thereafter.
For how long did you nurse the ambition of leading this association of Fuji musicians?
Since the inception of the association, I never nursed any ambition of becoming the president, despite the fact that it was rumored for over 10 years. It may interest you to know that the first person to approach, and also encouraged me to vie for the position was Alhaji Sawaba Iyanda, but I told him I was not interested. He was shocked by my response despite the fact that he promised to meet and discuss with K1 on the project. They went that far because they believe in my ability to deliver. He later asked me who I could recommend for the position. Without mincing words, I named Adewale Ayuba, despite the fact that we are not that close. After this, K1 approached me severally on this matter and I told him humbly that I was not interested. To further buttress my point, I reminded him that he, Wasiu Ayinde Marshal, was the one who advised us at a meeting where he advised FUMAN members not to fail the association and its members, and even in our individual careers, coming from his experience at PMAN. He was betrayed, and utterly disappointed by PMAN members when he contested the association's presidential position. We were informed of how he financed PMAN for over six months when he paid staff salaries and other administrative expenses when the occupier of the position couldn't raise money to take care of necessary expenses. He finally posited that it was possible for him to bail PMAN out of its financial crisis because, though he failed in the election, he didn't fail in his chosen field of endeavor. So, he was able to support PMAN because he had the means as a successful Fuji musician. In conclusion, my emergence as the National President of FUMAN today was divine and was occasioned by the insistence of our immediate past president, Moroof Ayinde Shado; members of the National Working Committee; all the elected officers, National Advisory Committee and members of the board of trustees of the association who prevailed on me to contest. They promised their total support. It took me three weeks before I finally agreed to their request.
Now that you've been elected, what are your plans for the music body?
I want to ensure that the music body continues to be united and also to make sure that our members' welfare is given adequate attention. There is an urgent need for the orientation of our members to ensure strict compliance with the regulations of the association. I plan to work with other related music bodies and stakeholders in and outside the country to proffer lasting solutions to all the problems militating against the progress of the industry. I also plan to organise seminars, symposiums and workshops, hold quarterly state shows, the Fuji Day celebration and lots more.
Are there things your predecessor did that you want to continue with, or jettison?
My government believes in continuity, so I will not jettison any of the programmes initiated by the past government because I was a significant player in that regime, either at the conceptualization stage of ideas or its planning and execution. I believe that a project once started, and stopped halfway, is a waste of time, fund and energy.
How do you intend to carry them out, knowing that most of your members actually like to do their own thing, though they love to associate with the association?
Once our members are better educated and informed, they will see reason to support programmes put together by their association.
We know you have almost 30,000 members, but it hasn't got much for your association in terms of wealth, as only few of your members are doing well. How do you plan to use this huge number to your members' advantage?
Continuous education will result in better understanding, which will eventually lead to members' acceptability and support. Moreover, we will partner with corporate organisations to implement some programmes.
For decades, no new name has emerged from the Fuji music genre. Why are your members not releasing albums again? Please don't mention any of the already known names.
We are all aware of the global recession which has made the economy unfriendly. This has hit all the sectors, but the most affected is the entertainment industry. Most investors have moved out of the country as they don't want to lose their investments. We shouldn't also forget about the issue of piracy. It is still killing the creative industry.