You have been silent for more than four years. Different reports have claimed that you are not feeling fine. Some even had it that you have been bedridden for more than two years. Why did you decide to keep quiet?
I have been quiet because I needed to  be quiet. I have heard all sorts of false reports about me but I chose to remain silent because it was not yet time to talk. Apart from that, I was sick for some months but it was not as bad as people portrayed it.
So what is happening to you now?
I chose to talk now becuase you reached out to me. I probably would have kept quiet if you had not called me. Those who have been saying I was sick should have called to ask about my state of health instead of saying what they didn't see. It is quite sad.
Perhaps, your long silence fuelled the rumour. Many people expected you to clear the air but you were not forthcoming. How long would you have kept mute if we had not called you for this interview?
Like I said, I was going to talk at the right time. Sometimes, it is better to keep quiet than to say what could turn around to make you look even more stupid. I have not been feeling fine but that does not mean I was bedridden. It was just a matter of time. Thank God you called me to confirm. Many people have assumed that worse things had happened to me. I am alive and I am doing fine with myself.
Talking about doing fine, when was the last time you particpated in a movie?
I was at a location three days ago. I met with some of my colleagues and I did what was expected of me. I may not have appeared in movies for a long time but it was because I was sick. There were other factors responsible for my long absence.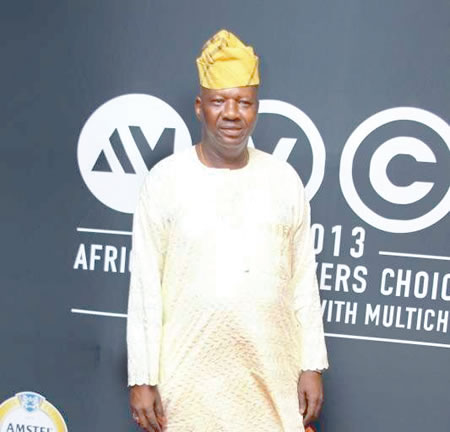 What are the factors?
I really don't want to talk about it now. Many things have happened to me in the last five years that I can't express all now. I assure you that you would be the first person to know when I am ready to share my experience with those who are genuinely looking out for me. Many people called not because they cared about you but because they wanted to know if your condition has gone worse.
Are you referring to some of your friends in the industry?
I don't know what you are talking about. All I know is that this is not the time to talk. I am gradually getting back to my best. Very soon, the truth will be revealed to the people.
How long have you been sick?
I have been sick for quite some months but I am getting better. I told you I just left a location three days ago. If I was not doing fine, the producer might not have requested for my services.
You don't seem to be fine; are you sure you are getting better?
I am getting better. Thanks so much for your kind concern. But I must tell you that I am getting back to my best.
In those dark moments, which of your colleagues in the industry reached out to you?
You are trying to make me talk. Let's just thank God for life. I am grateful to God for sustaining my life till today. That you could call and check on me is a big grace on its own. I don't want to talk about anybody now. I just want to keep thanking God.
How far have you gone with your battle with the Nigeria Drug Law Enforcement Agency (NDLEA)?
We are still where we are. I don't know more than you know. The story has not changed for now. When it changes, I will let you know.
Do you think you have been treated fairly?
I have been badly treated. I have been reduced to nothing because of that experience with NDLEA. I was arrested because they suspected I was carrying hard drugs with me. After a lot of investigations, nothing was found on me but my life has not remained the same again after that incident. My ailment started as a result of the unfair and inhuman interrogation I was subjected to. I am currently nursing the problem personally. It has been hard for me but I thank God I am still alive. I will tell my story very soon.
So, you have not been compensated?
From who? No compensation has come my way. I don't even want to talk about it again until I am ready to address the world, Until that time, I will keep praying to God to give me the strength and grace to live longer than that time.
Is it true that you no longer have access to some of your rich friends who could have transformed your life after the incident?
I have been on a low key, I have not really been going out; so, I don't know who the rich friends are. I am grateful to God for how far I have come despite the problems I have faced. I am not concerned about anybody at this point. My goal is to get better and get back to work. I can assure you that every other thing will fall in line.
But how do you feel about all the things you have gone through?
I am happy with my life and I am grateful to God for sparing my life till today. The only thing I want to be talking about now is to give thanks to God. Nothing is more important to me than that.
When you look at how far you have come in the industry and the experiences of the last five years. What do you think about life now?
There is nothing to think about. Life throws challenges at you all the time. How you handle each moment will tell if you could handle other moments. For me, I have had it rough in the last few months. At this moment, I just want to keep my focus on getting better.
When was the last time you produced a movie?
That should be more than five years now.
Why have you not used your experience to tell a story?
It is not yet time.
Don't you think you are running out of time; people are asking questions. Your refusal to talk may not help you.
I will not be forced to say what I don't want to say. I will tell the whole world when I am ready.
Are you broke?
I am grateful to God.
Do you still stay at Ikorodu?
Yes, that's where I have been staying. I have not relocated.