Minister decries activities of vandals, hoodlums in FCT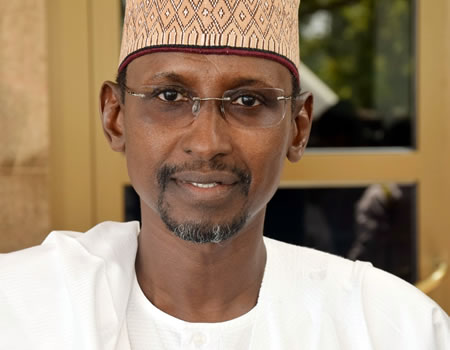 THE Federal Capital Territory Minister, Malam Muhammad Musa Bello, has lamented the activities of hoodlums and vandals of public infrastructure in Abuja.
He called on the residents of the territory to support his administration's efforts to safeguard public infrastructure by being vigilant to the activities of hoodlums, who are bent on sabotaging the huge investments government was making to procure them.
He made the appeal during inspection tour of ongoing projects in the Federal capital city.
Bello said his administration was determined to deliver critical road, water and railway projects commenced by previous FCT Administrations but which were stalled or abandoned.
The minister said it was sad that some  important components of public infrastructure were destroyed before projects were completed, disclosing that there had been reports of vandalism of bridge railings, manhole covers, electricity poles among others.
The Director of Engineering Service, Engineer S. Ahmad, while briefing the minister, said the major FCC arterial roads would breathe a fresh air into the city, expressing optimism that they would bring about a dramatic improvement in the transportation, commercial and cultural lives of the city.
These projects, it will be recalled, had become a kind of indictment because they were regularly rolled over in annual budgetary estimates year in, year out, because of lack of cash backing.
Ahmad, however, said following the administration's policy of prudent management of resources nearly $58 million were paid to various contractors recently, making them return to site.
Malam Bello, while commending the various contractors handling the projects, expressed satisfaction that the Inner Southern Expressway (ISEX) was coasting to an early completion by the end of the year.
When finished, the 10 lane central drive way traversing A.Y.A, National War College and Ship House in Area 10, across to Games Village and stopping in Galadimawa, would stem traffic gridlock in the heart of the city.
In the same vein, the Villa Roundabout and Interchange – a major component of the Outer Northern Expressway (ONEX) is set for completion and handing over in three weeks' time, Engr  S.H. Ahmad, the Director of Engineering Services, informed the Minister.
The supervising official also revealed that work on the bridge over the railway underpass near Jibi which was part of the current push for project completion had been finished.