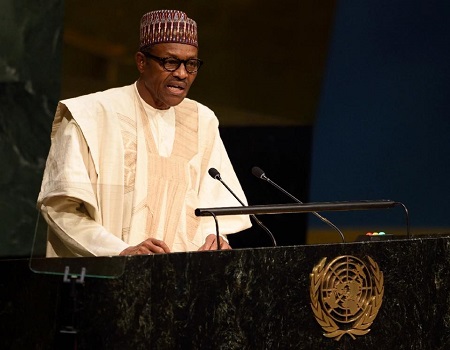 PRESIDENT Muhammadu Buhari will review the report of the Tripartite Committee on the new National Minimum Wage and make his decision known soon to the Tripartite Committee which submitted its recommendation to him on Tuesday.
This is according to the Minister of Information and Culture, Lai Mohammed.
The committee recommended the sum of N30,000 as the new minimum wage to match the demand of the organised labour.
ALSO READ: Reps urge FG to repatriate stranded Nigerians in Republic of Niger
In taking possession of the report, the president had promised to send an Executive Bill to the National Assembly on the recommendation as soon as possible for consideration and approval.
But questions remained as to whether or not he had already endorsed the recommended amount.
Asked to clarify it on Wednesday, the Minister told State House correspondents while briefing on the outcome of the Federal Exective Council (FEC) meeting that the president will study the recommendation and get back to the Tripartite Committee.
He said: "I think it was a recommendation. Mr President will consider it and will make his views known in due course."
When pressed further, he added: "I said a recommendation was submitted. Mr President will get back to the committee after he has studied the recommendation."
On whether the revenue sharing formula might be reviewed if the new minimum wage is approved to enable the states to pay, the Minister stated: "Once again, like I said, a recommendation has been made and in responding to the recommendation, all these views will be taken into consideration."