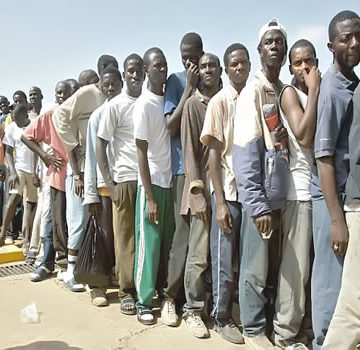 DIRECTOR of Migration Enlightenment Project Nigeria (MEPN), Mr Femi Awoniyi, has charged media practitioners in Nigeria to pay more attention to issues associated with migration as a way to further fulfil their cardinal duties of informing and educating the public.
Awoniyi gave the charge on Sunday while speaking at the 12th Nigeria Media Nite-Out Award 2018 at the Lagos Airport Hotel, Ikeja.
He said that increased coverage of migration by journalists would promote a realistic attitude to migration in society and curb irregular migration from the country.
He disclosed that many Nigerians are dying daily in the course of irregularly migrating to Europe while many are stranded in the transit countries such as Libya where they're exposed horrendous human rights abuses.
ALSO READ: 2019: Atiku, Mark, Saraki, Tambuwal, others scale through PDP first hurdle screening
According to him, "young men and women are mostly victims of human traffickers and smugglers whose main weapon is disinformation. Studies show that the majority of irregular migrants receive most of their information from traffickers and smugglers, who seek to mislead and manipulate them.
Irregular migrants are often unaware and without defences in the face of the false information given to them by human traffickers. These smugglers lure thousands of people to undertake journeys without any preparation or knowledge, journeys filled with extreme hardships and inhumane abuses.
"Only the media can sustainably defeat traffickers' campaign of disinformation and deceit by providing accurate and reliable information.
"It is in the national interest to help bring this ongoing tragedy to an end. If we say these are not my friends or families or they don't even belong to my social class and choose to watch the tragic drama without acting, we will be poorer for it in spirit."