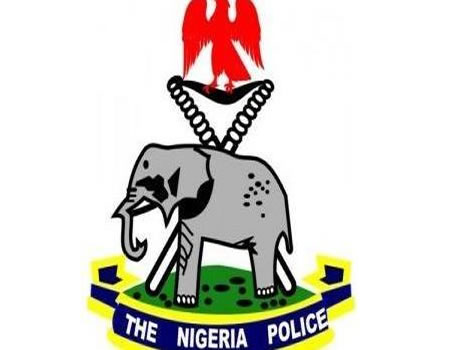 A suspected serial car thief, Adegboyega Ojo (40), who had been arrested three times in the past by the police for car theft, has once again, landed in police net for stealing a Honda CRV Sport Utility Vehicle (SUV) with registration number LND 667 EU from where it was parked at Temidire Estate, in Apata, Ibadan, Oyo State.
Ojo was among the 41 other suspected criminals paraded by the Oyo State Police Command on Thursday.
Just two months ago, Ojo was arrested for the third time while trying to assist a friend sell-off a stolen vehicle. He was subsequently charged to court, from where he was granted bail.
He was still on bail when he decided to steal another car, which he said he wanted to be using as an airport taxi at the Murtala Muhammed International Airport in Lagos.
While speaking with the Nigerian Tribune at the police headquarters, Eleyele, Ibadan, Ojo said he was released from prison custody after his brothers secured his bail, while warning that they no longer wanted to have anything to do with him.
"After my release, my brothers turned their backs on me, saying they had had enough, and there was nobody to turn to for help.
"I then felt that I needed to be doing something, and that was why I decided to steal the car; I was planning to be using it as an airport taxi in Lagos," Ojo said.
When asked if he was not tired of stealing and getting remanded in prison every now and then, the suspect said he was but had planned that that was going to be the last time he would be stealing vehicles from where they were parked.
"If I am released this time, I won't ever go back to stealing again," Ojo said.
Also paraded was a herbalist, Mukaila Adewale (50), who was caught with a human skull which he claimed he wanted to use for money ritual.
The suspect revealed that he dug the grave of someone he knew who had died several years ago so he could use his skull for money ritual.
"I believe that it was God who made my arrest possible because after I got the skull, the other materials which I needed to make the ritual were not available yet, so I kept the skull in a container and put it in a chicken pen in front of my house.
"Policemen just stormed my house that particular day, claiming I was selling Indian hemp, but I told them I was not, and in the process of searching my house and compound, they discovered the skull where I kept it, and that was how I was arrested," Adewale said.
Speaking on the suspects, the state Commissioner of Police, Mr Abiodun Odude, said the police were working hard towards ensuring that crime was drastically reduced in the state.
"Our hardwork paid-off with the arrest of the suspects, with 15 arrested for armed robbery, four for kidnapping, seven for burglary and shop breaking, 13 for stealing, one for ritual and another one for impersonation, while four arms, 10 vehicles, 14 motorcycles, laptops generating sets, phones and other electronics were recovered from the suspects.
"We will continue to give our best towards securing the state, while residents should continue to partner with us towards achieving a crime-free society," Mr Odude said, while promising that the suspects would be charged to court upon completion of investigations into their cases.