Love pad gets new love guests
• As Uche, Sylvia, Jerry and Presh Talker join quest to find 'Ultimate Love'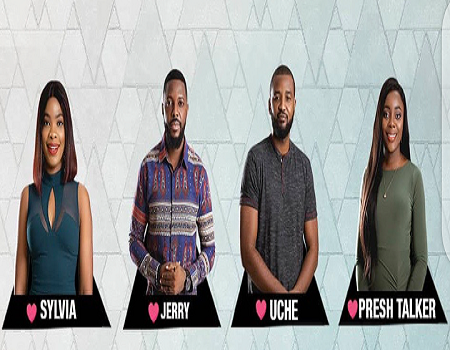 It was a Valentine surprise at the Love Pad as four new love guests made their grand entrance on Thursday afternoon bringing the total number of love guests to 20!
The new guests: Uche, Jerry, Presh Talker and Sylvia have joined the competition making it even stiffer for the initial love guests and may alter certain relationships being formed in the love pad.
ALSO READ: Police begin clampdown on illegal use of sirens, covered number plates in Oyo
28-year-old Uche is an economist who believes that love takes time, an important component for Uche in a relationship is that both parties need to agree for it to succeed.
Model, actor and fashion designer, Jerry considers self-expression very key for an enduring relationship.
Presh Talker, 26 years old and an MC/entertainer holds close to heart her parents' advice which is that; a man must be the full package whilst 23-year-old Sylvia believes that a man and woman should walk hand in hand to build a sustainable and strong relationship.