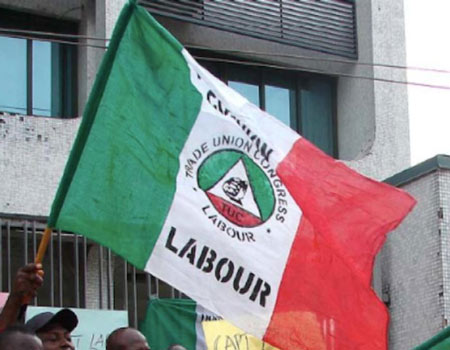 LABOUR leaders in the country have been enjoined to emulate selfless leadership in late Michael Imoudu as against attraction to monetary gains among present day labour activists.
Speaking during commissioning of Pa Imoudu's gallery at Michael Imoudu National Institute for Labour Studies (MINILS) Ilorin, during the weekend, a labour activist and MD/CEO of Legacy Insurance brokers, Mr Tunde Thomas, said that commitment and integrity of labour leaders would attract followership.
"Nigerian workers and leaders should emulate spirit of selflessness of the late labour leader. With commitment and integrity but certainly not money, people would follow our idea. When you have integrity, followership is easy. Michael Imoudu was a good leader, and that's why he was able to get that followership. Labour leaders of today should put money aside. Let's serve selflessly and with passion, then xyz of money would follow.
"Let's have the mind of the people at heart. Do we want our people to have a well meaning life? good education for our children? what about welfare of our people? good health care system? That's what labour leader should be fighting for. It is not increasing salary. If you increase salary today, by tomorrow there will be corresponding inflation if not more than before. So, for me it should be about quality and passionate leadership," he said.
Mr Thomas, who said that partnership between his outfit and MINILS was to develop the labour institute and facilitate better training programme, added that other programmes include training of labour leaders in the country.
"For one to change mindset, you need education. Also, we want to create a situation whereby the labour institute would generate enough revenue and not relying on government and expand training capacity of the institute by expanding number of students in diploma programme partnering with MINILS.
"We should build human capital development at this point in our national growth. If we should achieve that in this country, then we can go to sleep. Then the system would be automated and run on its own. With good and sound training, Nigerian workers would perform optimally. We want productivity and not activity in Nigeria," he said.
He said that his outfit discovered, during visits to the MINILS in Ilorin, that there are various programmes to unveil in MINILS considering impacts of late Michael Imoudu in labour struggle, "leading over 500,000 comrades to bring down strength of the British empire".
"We saw that where his property was kept is not good enough. So, we decided to intervene and contribute to the MINILS community and the man Michael Imoudu. Because we can't talk about labour movement in Nigeria without talking about Imoudu. We want to unveil and present information not known to people," he said.
The Director-General/Chief Executive of the Institute, Alhaji Saliu Ishaq Alabi appreciated Legacy Insurance Brokers management for their contribution to the Institute and commended the organisation for being the first private organisation to partner with the Institute in the area of infrastructural development. He commended their efforts and prays that the long-standing relationship will continue.
Alhaji Alabi described Legacy Insurance Brokers as a rear organisation that has taken the bull by the horn and has assisted the Institute in its quest for structural and human development.
Legacy Insurance Brokers is a formidable organisation with genuine interest in the activities of the Institute. He then promised that the Institute will be all out to welcome the Legacy group into the Institute and will be ready for whatever contribution they intend to bring to the Institute.