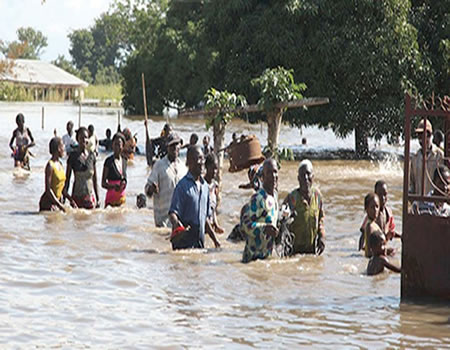 THE Federal Emergency Management Agency (FEMA) of the Federal Capital Territory Administration (FCTA) has warned the residents of Kubwa, Kwali, as well as Gwagwalada and Abaji communities that the areas were prone to flood, hence, the reason to take the on-going sensitisation programmes very seriously.
The Director of FEMA, Mr Abbas Idriss gave this warning in Abuja during a press conference.
According to him, the impact from Suleja can affect our people, the impact from Nasarawa can affect our people, the impact from Kogi can affect our people and the impact from Kaduna can affect our people, and that is why we are always on our toes by not relenting to ensure to do what is expected of us.
"Because of that, we are now undertaking sensitisation programmes in six Area Councils of FCT. We have our volunteers in all the Areas Councils who are working because they speak the dialects of that communities which is very easy for us to reach out, and practically, what the flood is all about, and to teach them what to do in case of flooding, what to do after the flooding and to adhere strictly to our earlier warning", he added.
Speaking on fire outbreak, he said the agency received and responded to a total of 486 fire calls and 40 rescued calls in 2015, while 406 fire calls and 50 rescue calls in 2016, pointing out that all the calls related to residential, business, schools, office, bush and bomb blasts from members of the public within the FCT.
The director then announced that property worth N3, 103, 600, 000. 00 was saved in 2015, while N2, 465, 400, 000. 00 properties were also saved in 2016, noting that about 172 lives and 163 lives were rescued in the year under review.