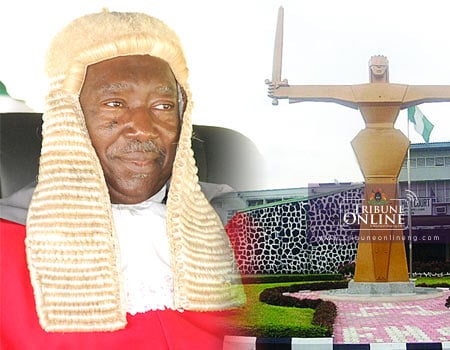 The Chief Judge of Kogi state, Justice Nasiru Ajanah, on Tuesday, asked judges in the state to always fear God in the discharge of their duties.
Ajanah, who stated this at the inauguration of newly appointed magistrates and area court judges, tasked the judges to differentiate between personal interest and the call of office.
He said having built a judiciary that could hold its own anywhere, the system would not tolerate acts that are inimical to the tenets that sustain the process of justice delivery.
According to him, over 100 people applied to be appointed, but only 12 of them could make it as eight area court judges and four magistrates were appointed.
He told the people to decide cases in accordance with the law and must not allow any sentiments of whatever colour or nature to influence their decisions.
Ajanah said, "You must conduct yourself in a way that due respect will be given to you as espousing. Any infraction on the codes that regulate your actions shall not be condoned."
He however said as the head of the bench, he was ready to ensure that enabling environment is provided for the judges to perform optimally.
The chief judge said the judiciary would continue in its drive to ensure that the majority of our people have access to the courts at minimal cost and continue to establish courts when and where necessary.