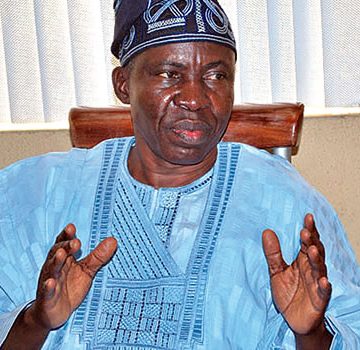 A former member of the National Assembly, Senator Gbenga Kaka, has faulted the manner in which President Muhammadu Buhari is handling the nefarious activities of the Fulani herdsmen across the nation.
He said that the President and his chief security officers have no excuse to protect the lives and property of Nigerians.
Kaka, who represented Ogun East in the seventh legislature, made this known while speaking with newsmen after speaking on the topic,"Governance, Politics and Society" during the 50th anniversary of the 1968 set of Ijebu Muslim College Old Students Association (IMCOSA), held at the School premises in Ijebu Ode, Ogun State.
The ex-lawmaker said that the  Presidency had failed so far to douse the fears of Nigerians over the incessant attacks.
"The situation is highly disturbing and no human being can say the way the issue has been handled is good." One wonders how that monumental carnage could be planned without the security agents reflecting it in their security reports. There is no excuse for Mr President because the buck stops on his table. If they don't file security reports, he has the right to sack them. They are not functioning well.
The Senator argued that animals have better organizational and administrative skills,  saying "the efficiency with which the soldiers in the termites' kingdom function belittles the efficiency of our own Armed forces.
" It is either those at the helm of affairs are not backing the responsibility given to them with required authority or the one with the authority is totally inefficient and ineffective."
"They are supposed to protect us, but we have people being slaughtered and kidnapped. We have less than 400, 000 policemen to police nearly 20 million citizens.  We are under-policed, yet we have a lot of unemployed graduates. Why are we not recruiting them and deploying them accordingly."
---
---