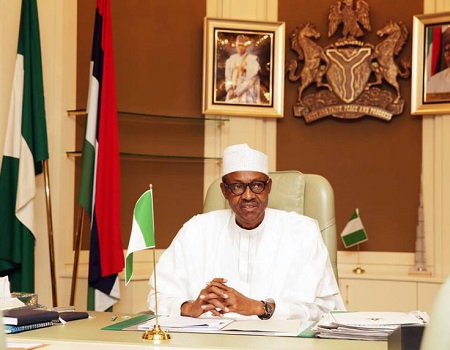 The Presidency has debunked the rumoured extension of President Muhammadu Buhari's 10-working-day vacation in London.
The Presidency, had, on Tuesday night made a statement via its Twitter handle, @NGRPresident, where it noted that a story published by Tribune Online, on February 5, 2017, "is currently being mischievously circulated on social media platforms, to create the impression that it's related to the President's current vacation."
The President has, however, said the public should "kindly take note of the date, 2017.
"The President has NOT extended his ongoing 10-Working-Days vacation," the Presidency said.
Editor's note:
As rightly noted by the Presidency, the story was "mischievously circulated" for a reason best known to its masterminds, it did not emanate from any of Tribune platforms.
It only came up on our platforms on February 5, 2017, the same day it was published on other Nigerian print and online media, and thereafter, it got expired into our archives.
YOU MAY ALSO LIKE:
More facts have emerged on the role played by the sacked Director-General, Department of State Services (DSS), Mr Lawal Daura, on the botched attempt to forcefully effect leadership change in the National Assembly and how the plan was hatched…READ MORE
"I have a message for my country and I want you to pray with me. After the message, you join me in prayers. This is the third time I am having this message.
Now I am going to say it the third time. The president's heart is like a stream of water in the hands of God. The leader's heart is like a stream of water in the…READ MORE
---
THE federal government has assured Nigeria Labour Congress and entire labour workforce that the new national minimum wage will commence, latest by end of September 2018. The Minister of Labour and Employment, Senator Chris Ngige, declared on Monday that the federal government would announce the new minimum…READ MORE