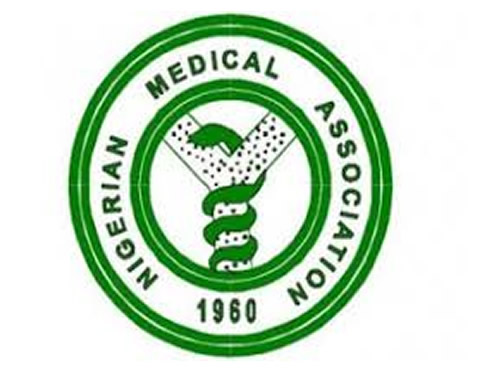 THE Nigerian Medical Association (NMA), Bayelsa chapter on Monday described the demands by the Joint Health Sector Unions (JOHESU) for downing across the country as selfish.
Dr Keme Pondei, the Chairman of NMA in a statement, said the strike is not in the interest of Nigerians but aimed at disrupting quality health delivery across the country.
Pondei said the demand by JOHESU members made up of mostly cleaners, ward maids, laboratory scientists, nurses and pharmacists to get equal pay as medical doctors are not obtainable anywhere in the world.
"Equal pay with Medical Doctors is not obtainable anywhere in the world because while doctors are not opposed to improvement in emoluments, we oppose equality of pay.
"NMA notes with displeasure the attempt by an amorphous illegal group of Allied Health workers who are mostly Cleaners, Ward maids, Laboratory Scientists, Nurses and Pharmacists among others called JOHESU to disrupt the provision of quality health services to the good people of Bayelsa.
"JOHESU is trying to arm-twist the Federal Government through a national strike for a long list of demands because any attempt at granting this request, means that same must be applied to medical doctors," he said.
The NMA liken the JOHESU demands to that of cabin crew whose working experience in an airplane for years will not earn them the same pay as a pilot.
He said that headship of hospitals was against the extant laws setting up hospitals, explaining that it would amount to anarchy if everybody working in hospital become the head.
Mr Pondei, however, noted that medical doctors in Bayelsa are not on strike, which was why they are in support of the position of NMA national body of the strike.
He said, "We frown at attempts by these striking allied Health workers to intimidate patients and stop them from entering the hospitals to seek care.
"We call on the law enforcement agencies in conjunction with the Management of hospitals to put a stop to this and allow the good people of Bayelsa to exercise their legal rights to seek care at Government Health Facilities.
"NMA notes that these same striking workers clandestinely seek medical care for themselves and their families from the same Medical Doctors they publicly disparage.
"All doctors are at their duty posts continuously ready to offer quality medical services to the people of Bayelsa.