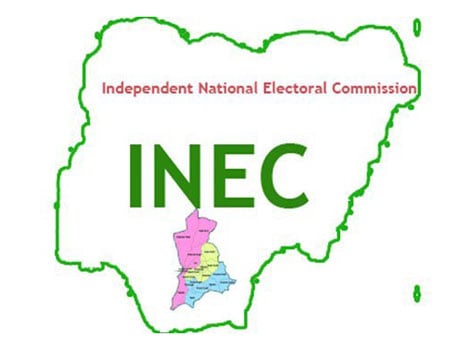 THE Independent National Electoral Commission (INEC) has called on national officers of political parties to address challenges hindering capacity and efficiency of the parties in the country.
Chairman of INEC, Prof. Mahmood Yakubu, made the call at the opening of a two-day capacity workshop for Legal Advisers, Organising Secretaries and Treasurers of political parties on Tuesday in Abuja.
Yakubu, represented by Prof Antonia Simbine, INEC's National Commissioner and Chairman Elections and Party Monitoring Committee, said that there were key areas that needed to be given special attention in addressing the gaps.
These gaps, according to him, are lack of or limited internal democracy in terms of electing parties' executives, selecting candidates for office and formulating policies and making decision.
"Part of it is insufficient inclusivity in terms of absence of deliberate policies to promote participation of key social groups, including women, youths and people living with disabilities.
"Lack of transparency in the funding and expenditures of political parties and campaign expenses, absence of formal internal mechanisms for mediation and dispute resolution are also involved.
"It includes limited and deliberate compliance with relevant provision of party constitutions, the Electoral Act and other regulations guiding political party activities,'' he said.
Yakubu said that the workshop, which he said was the second phase, was organised to address challenges in the management of political parties' capacity for compliance with relevant laws and regulation guiding their operations.
He said that it was also to promote understanding and compliance of parties with campaign finance rules and regulation as well as the necessary skills for effective management of party's activities.
He urged the national officers of political parties to be committed at implementing the lessons of the workshop in running the affairs of their parties in order to strengthen the country's democracy.
Dr Samuel Bwalya, the Country Director, United Nations Development Programme (UNDP) in Nigeria, reassured of UNDP's continued support to lNEC and the Inter Party Advisory Council (IPAC) in further enriching the capacities of political parties.
Bwalya, represented by Dr Kehinde Bolaji, Team Leader, Governance and Peace-building, described political parties as keystone of democratic governance.
He expressed optimism that UNDP support to IPAC and political parties with real links to the grassroots would contribute to promoting a culture of openness.
Bwalya said that this would also enrich the quality of policies and programmes capable of promoting quality service delivery to the people.
"In the past, assistance to political parties was considered as taboo by development partners and as interference in domestic affairs by programme countries.
"More recently, there has been a growing acceptance of and request for impartial assistance.
"It is also in the area of adoption of norms for engaging with parties on a transparent, inclusive and equitable basis that does not favour one party or philosophy over another,'' Bwalya said.
The IPAC National Chairman, Alhaji Mohammadu Nalado, expressed optimism that at the end of the workshop, the capacity of parties' officers would be developed in party administration, management and fund-raising for campaign.
Nalado was represented by IPAC Deputy National Chairman, Dr Onwubuya Breakforth, said that the workshop would help to reduce litigations after elections, especially the forthcoming Anambra governorship and the 2019 general elections.
"There are a lot of lessons to learn here, especially the area of screening and nomination of candidates, parties' primaries, accountability and due process within political parties,'' he said.