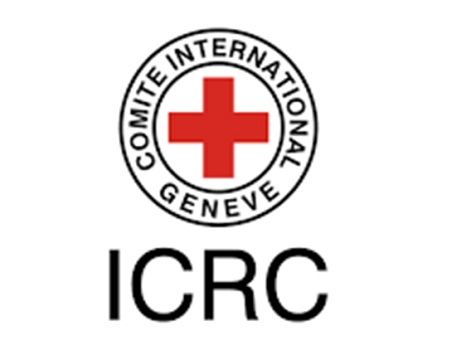 THE International Committee of the Red Cross(ICRC)  has stressed the need for the military to fully deploy principles of International Humanitarian Law and International Human Rights law in security operations in Nigeria.
Mr Jean-Francois Queguiner, ICRC Deputy Head of Delegation stated this at a four-day National convention on the application of International Humanitarian Laws (IHL) on Tuesday, in Abuja.
Queguiner said the ICRC's mission was to protect and assist victims of war and internal violence as well as to promote knowledge and implementation of International Humanitarian Law (IHL).
" The idea of this workshop and what it seeks to address is indicative of the current realities not only in Nigeria but in the world as a whole.
" We all know that warfare has evolved considerably in the past few decades. Belligerents have been noticed to have left their 'traditional' space, the battlefield to conduct war around the 'civilian space'.
ALSO READ: PDP rejects Buhari's stance against rule of law
"The proximity of combatants to non-combatants has resulted in larger victims compared to the past, victims are sometimes not deliberately generated, Policy oversights or even realities of battlefield might cause certain condition that generates them.
"For instance, the need to protect medical facilities from armed oppositions might cause commanders to deploy troops around the facilities, but this has a potential to result in the opposite of what was intended,'' he said.
He further mentioned that the military's traditional role of war-fighting was guided by IHL while Policing, on the other hand, was guided by International Human Rights Law (IHRL).
Queguiner explained that the implication of these different legal frameworks literally translates to life and death as the military has increasingly shared the same operational environment with the police and other security agencies.
He added that the agencies, unfortunately, were becoming 'militarised' with the resultant increase in victims.
"For the military and other security agencies to be able to conduct their duties within the ambits of the applicable law.
"They need to understand not only the text and purpose of the law but also how these laws are translated into actual practices in the field.
"This knowledge will guide both commanders and personnel in developing operational plans guided by appropriate rules of engagement that would help them limit the damage that comes with security operations,'' he said.
Queguiner added that the ICRC's `Prevention file' aims to either prevent the generation of victims or where victims already exist, to mitigate their sufferings and prevent the exacerbation.
He added that dissemination of IHL was however key to achieving either or both objectives.