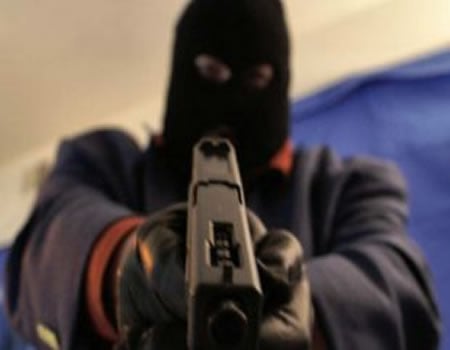 Barely one year and tree months after herdsmen attacked and killed one person in Oke Ako community in Ikole Local Government Area of Ekiti State, gunmen have murdered a prince of the community, 41-year-old Dare Ogunbiyi.
The deceased, said to be a businessman, hotelier and community leader, had pleaded with the gunmen not to kill him to no avail, and they shot him dead.
Sources in the community said he was shot in the stomach by the yet to be identified gunmen.
The incident sources told Tribune Online, was reported at the Ikole Divisional Police headquarters at Ojuolomootoo, while the body of the deceased has been deposited at the general hospital, Ìjèsà Isu.
The incident has thrown the community into mourning and his Olainukan Hotel, located at Irele-Ekiti Road, Oke Ako has been shut.
The deceased is the son of the late king of the town, Oba Omotayo Ogunbiyi.
An eyewitness, who gave his name as Dayo, said the two gunmen caught the victim unawares while he was discussing with an unnamed staff within the hotel premises.
It was learnt that Dare on sighting the gunmen took to his heels but was unlucky to escape.
"The two men were wearing masks. On sighting them, he tried to run away but the assailants pursued him and opened fire on him.
"The bullet caught him in the belly and he fell down in the process. He died from loss of blood while the assailants disappeared from the scene into the bush."
Another eyewitness account said the assailants were six in number and came on foot.
"After killing Dare in his hotel, the assailants disappeared into the bush. They neither came in a vehicle nor rode bikes."
When contacted, the Police Public Relations Officer in Ekiti, Alberto Adeyemi, said he had been informed of the attack but was awaiting briefing from the Divisional Police Officer.
On May 20, 2016, assailants suspected to be herdsmen killed one Lekan Arosanyin and Olomi Ibiteye in an attack carried out on the sleeping town around 8pm.
The attack took place at a drinking joint owned by the deceased's mother.