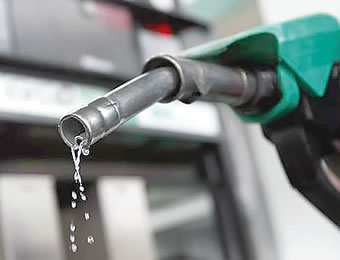 Nigerians set to face hard times during the fast-approaching yuletide as oil marketers insisted that their ultimatum to cease depots operations on Monday remained unchanged.
In a statement on Saturday, the marketers said they did not reach an agreement with Federal Government on the N800 billion subsidy arrears, saying
Executive Secretary, Depot and Petroleum Products Marketers Association of Nigeria (DAPPMAN) Olufemi Adewole said in a statement in Lagos that offers by the government failed to meet the demands of the association.
"We did not sign the purported document with the government as claimed. We still stand by our ultimatum which will expire on Monday," the group said.
The News Agency of Nigeria (NAN) recalls that the Federal Ministry of Finance on Dec. 6 said that the Federal Government and petroleum marketers had agreed on the settlement of outstanding claims.
                                                       ALSO READ: Stop retrenchment, pay N650bn subsidy arrears, oil marketers tell FG
The ministry, in a statement issued by Paul Abechi, spokesman for the Minister of Finance, Zainab Ahmed, in Abuja, assured that operations at all depots and sales would continue until further notice
NAN also recalls that the oil marketers had on Dec. 2 given the federal government a seven-day ultimatum to settle outstanding N800 billion subsidy payment debts, failing which they would cease depots operations.
However, the oil marketers said: "We refer to the press release from the Federal Ministry of Finance following the meeting with marketers under the aegis of DAPPMAN, MOMAN and IPMAN and most respectfully refute its contents with the following clarifications.
"DAPPMAN reiterates that there was no agreement reached because offers by the government failed to meet the legitimate demands of the association and we did not sign the purported document.
"Hence, our ultimatum stands as we cannot continue to borrow from banks to pay staff salaries.
"DAPPMAN's demands made to the FG through the Honourable Minister of Finance and Debt Management Office was to pay cash and the total sum of indebtedness to marketers within the time frame.