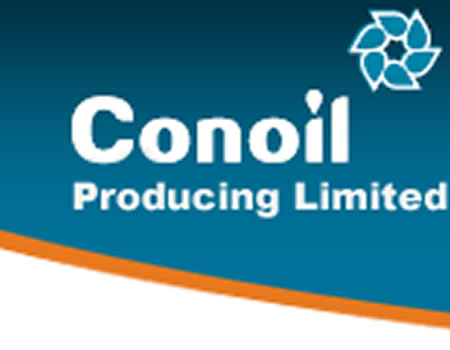 Fresh crisis brew in Koluama community in Southern Ijaw Local Government Area of Bayelsa State, as aggrieved contractors of Conoil Producing Nigeria Limited have threatened to shut down operations of the company over unpaid debt of more than N400m.
The indigenous contractors, under the auspices of Conoil Ango Field Marine Spread Contractors, claimed the oil major owed them for about 10 months for the barges and tugboats it hired from them for its operations.
In a petition, addressed to the management of Conoil, the contractors said they had patiently waited since December 2016 until September 2017 but the company had yet to pay them for their services and equipment.
The petition, a copy made available to the Southern City News, was signed by 10 of the contractors. They are Chief Amadein Moses; Belief Leghemo; Mathias Sam; Tibiebi Amadein; Lloyd Sese; Christian Omietimi; Amos Imelekedi; Levi Wilson; Francis O. Francis; and Boma Leghemo.
They (contractors) said the development was brewing crisis in the community, stressing that it had become difficult to assuage community folks who had threatened to disrupt the company's activities over the alleged indebtedness.
The petition, which was also sent to His Royal Highness J.T.C. Leghemo, Chairman of Oil and Gas, Koluama clan, 16 Brigade Commander, Yenagoa, Bayelsa, the Gunboat Commander, Bayelsa, said, "This is to bring to your notice again that the marine spread payment has taken too long a time and that we plead with you to please effect our payment without delay. We have been patiently waiting for almost 10 months now.
"We, the indigenous marine equipment contractors have resolved that if we do not receive any reasonable months' payment this week, we will have no other option but to prevent your flowstation equipment or materials from entering our locality, Koluama, to your site.
"This is not a threat but it is a task that must be done, we have run out of patience. If you like, you can kill us with the state apparatus, we are ready to die."
Commenting on the development, the Contractors' Coordinator, Chief Amadein Moses, said their patience had been overstretched beyond limit, urging Conoil to do the needful fast to prevent avoidable problems.
He lamented that due to their unpaid debt, they (contractors) and youths in the community depending on their services found it extremely difficult to feed and meet other financial obligations.
"As I speak now, it is about 10 months, we have not been paid by the oil company. This is our only means of livelihood. Now, schools have resumed and there is no money to pay our children and wards' fees.
"We have written many letters to the company but they have been promising to pay but they have yet to pay almost 10 months after. Many of our people are angry, but we do not want to take laws into our hands. We are appealing to the company to pay us in order to meet our financial obligations to our families.
"We have also gone to the Joint Task Force, Operation Delta Safe, to intervene in the matter, but they told us that the company promised to pay us. How long are we going to suffer over our money? We are begging Conoil to pay us, even though they can't pay all the money at once, they should pay us some months. We do not want trouble.
"We have been appealing to the youth in the area to exercise restraint but they should not allow our patience to stretch beyond the expected limit."
When contacted, the Public Affairs Manager, Conoil, Mr Richard Edegbeai, confirmed that the company was indebted to the contractors.
He, however, urged them to exercise patience, saying that the company was making frantic effort to pay them.
He, however, criticised them (contractors) for going to the media over the development, saying that when the going was good with them, nobody heard anything.
Edegbeai stated, the ones they have collected before, did they go to the media houses to report that Conoil was paying them promptly? I do not understand them. If you are doing contracts, and for one reason or the other, there is delay in payment, they should understand.
"When it was good, nobody heard. They did not go to any place to report. Yes, it is true that we are owing them and we are processing the money. A cheque of N200m was to be given to them last Friday, but somehow, the cheque did not come on time.
"Why are they going all over the place complaining? What about other contractors that we are also owing? There is no country that is not owing. Even America is owing. So, they should be patient.
"And some of these things because they are community, they forced these marine spreads contract on us. There are some of the barges we are not using, but we are paying for them just because we want to upgrade.
"So, they should be patient. If they do not want to be patient, they know the best place to go, that is the court. And the moment they go to court, what it means is that they have frustrated the contract. I think patience is the keyword. By the grace of God, they will get their money soon."