Foundation supports widows with cash in Oyo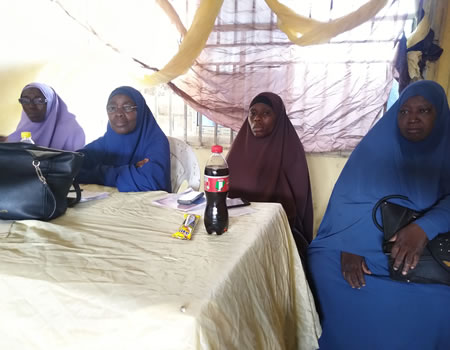 THE Zakat and Sadaqat Foundation (ZSF) in Oyo State commemorated the World Widows Day 2019 in Ibadan on Sunday, June 23, with a support programme for 30 widows which saw them go away collectively with the sum of N450,000.
The state administrative officer of the foundation, Malam Qasim Durojaye, said the cash gift was a token of the organisation's commitment to the general well-being of the widows whom he described as a most vulnerable group in the society, next to orphans.
"We are commemorating the World Widows Day, which the United Nations started some years ago. For Zakat and Sadaqat Foundation, this programme started last year when we gave a sum of N10,000 each to 30 widows. But this year, we are giving the same number of widows a token of N15,000 each.
"Widows and orphans happen to be some of the most vulnerable people in our society. They are, in most cases, neglected, and it is one of our duties as zakat workers to assist them and reduce their plights. This money will go a long way to give them a little empowerment. This is one of the windows we use in reaching out to the underprivileged in the society.
"Almost on a monthly basis, we reach out to these people. We have a lot of subscribers – zakat payers – who indicate to us that they want their money spent particularly on widows and orphans. We do that almost every month, and during festivities. Eid-al-Adha is around the corner. And you will remember that a few days to this year's Ramadan, we gave food items and cash gifts to 30 widows. It is an every-time affair.
"Some of the widows have brought letters to our offices and we are considering some of them for empowerment. We have interviewed some of them and very soon, we will do zakat distribution to widows only. We are kicking that off this year. We will empower them with substantial funds," Malam Durojaye said.
The beneficiaries, some of whom took turns to share their experiences so far as widows, listened to Hajiya Sherifah Akinlabi-Raji, a former widow – having remarried after the death of her husband – speak about how to cope with the challenges of widowhood and lead quality lives.
Hajiya Akinlabi-Raji, who was the first Amirah for Al-Mu'minaat (The Believing Women) Organisation in Oyo State, urged the women to see their situation as a trial from Allah.
"There is nobody that Allah cannot try. Allah says He will try us with loss of life, loss of property… things we like. So, you are under trial and you should not fail.
"The fact that your husbands are dead is not the end of life. You should realise that you are under the Rahma (mercy) of Allah and He won't forget you. You should believe in Him. If you are righteous, Allah's assistance is very near," the lecturer said.
She advised widows to avoid begging for money or food from strangers but instead engage in occupations or vocations to support themselves with.
"You should not abhor bitterness against your husband's family if they have hurt you for people do things out of ignorance sometimes. You should forgive them and put your trust in Allah.
"You must train your children and lead them on a good path. You must teach your children Islam. If your children understand Islam, they will know Allah and you will find it easy to train them and they will turn out all right in the future," she added.
She urged widows wishing to marry again to be patient and seek Allah's assistance on the matter.
According to her, Islam does not allow a woman to stay alone: "It is either she is with her parents, with her husband or under the supervision of her grown son. If any of you is still at a marriageable age and she wants to go back into matrimony, you should be patient and selective."
Hajiya Akinlabi-Raji, who urged the society to stop turning widows to outcasts and embrace treating them with compassion, urged the government to make special provisions for widows and orphans.